Bolton energy broker to donate profits of £1m to North West good causes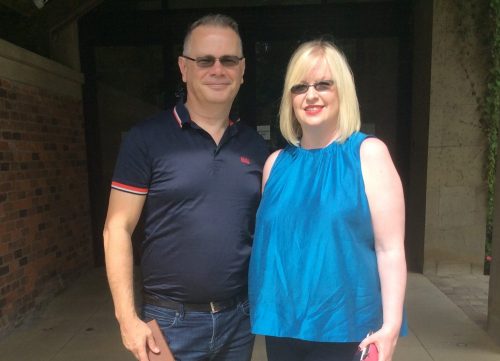 Energy broker, Box Power, will donate £1m from its profits to North West good causes.
Founded by Corin and Tricia Dalby in 2014, its profits have been placed in a restricted fund, and applications for grant funding are now open, the Bolton firm said.
Having created, built and sold one of the UK's leading energy consultancies to a PLC in 2012, Box Power chief executive and industry veteran, Corin, wanted to give back to the community.
So, he set up Box Power as a community interest company to ensure all the money could be donated to good causes, creating what is believed to be the UK's first philanthropic energy broker in the process.
Box Power now has more than £1m to give to North West charities over the next 12 months, with around £750,000 immediately available for charities to apply for.
The couple were initially inspired by their son, who has autism, to set up their business this way. While the original intention was to support autism charities, the fund is now large enough that Box Power wants to help as many charities as it can. The only stipulation is they need to be North West-based.
By setting up Box Power as a social enterprise Corin and Tricia believed businesses would much prefer to choose an energy broker that was donating its profits back to good causes. However, they revealed it has not been totally plain sailing. Corin said many businesses do not really believe an energy broker would freely choose to give its profits away.
He said: "A lot of the businesses I speak to simply cannot get their head around the fact that all the profits we make go to good causes. They think there has to be a catch somewhere. It's been hugely frustrating, actually at times, and we have wondered if it has been worth the effort.
"But with us now being able to open such a large fund to applications from across the North West, it is starting to feel like all the hard work is about to be worth it. And we hope more companies will choose to be inspired by what we've done and decide they are going to do some good with their, business too."