North West business briefs: CoolMed; Knowsley Foundation; PHX; Virustatic Shield; RLWC2021; KBK
Trafford Park medical refrigeration specialists, CoolMed, is celebrating a significant increase in orders for its medical fridges and freezers from the NHS after completing its latest delivery of more than 100 laboratory freezers.
Procured by NHS Shared Business Services, the delivery takes CoolMed's health service orders this year to well over 1,000.
Managing director, Stephen Johnson, said: "We've seen a jump in orders from across the NHS for both fridges and freezers. There have been dozens of orders coming in. Without doubt, some of that increase is the result of extra demand for the COVID-19 response, including the storage requirements for vaccines, most of which need to be kept at very low temperatures."
The business behind CoolMed has been manufacturing high tech medical refrigeration products since 2000, but only launched its own CoolMed brand in 2018.
Mr Johnson added: "We have seen significant growth in direct purchases during the pandemic. Part of the challenge for the NHS is keeping vaccines at low temperatures throughout their distribution chain from central stocks to the network of vaccination centres."
CoolMed believes that all areas of the NHS are seeing their refrigeration needs rise including, at GP surgeries: "Nobody knows what additional capacity is needed within the NHS, but the indications are that more community-based vaccination programmes and the continued need for 'flu and coronavirus jabs will drive demand in the next year."
::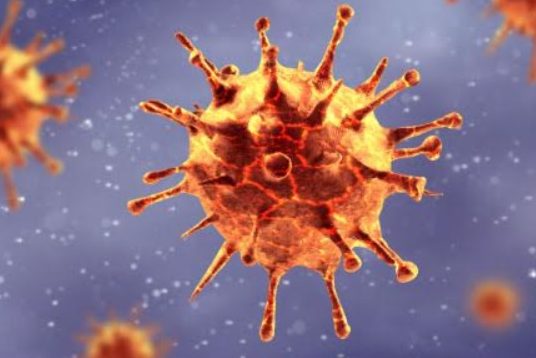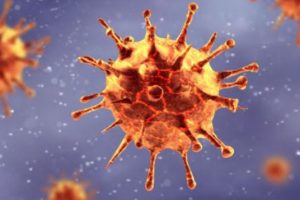 A new £615,000 COVID-19 Support Fund aimed at helping community groups and organisations support the health and wellbeing of residents as they recover from the COVID pandemic, has been launched.
The Knowsley Foundation – a collaboration between Knowsley Council, Knowsley Chamber of Commerce, One Knowsley and the Community Foundation for Merseyside – has launched the fund which will support activities to improve the lives of people in the community whose physical or mental health has been impacted by COVID, including those suffering from 'long COVID'.
It will also provide funding for groups involved in building community resilience through the prevention and control of outbreaks, supporting them to forge new collaborations, gather intelligence, improve online access and support for residents, and increase community empowerment.
It is open to voluntary, community and faith organisations, registered charities, companies limited by guarantee, churches, PTAs and parish/town councils based in Knowsley and organisations delivering services or activities in the borough are eligible to apply for two funding programmes.
The COVID-19 Support Fund opened for applications on June 4, and the fund will close at 5pm, Friday, July 2. Fund application forms are available at Available Funds | Community Foundation (cfmerseyside.org.uk). Further details of the COVID-19 Support Fund can be found by contacting the Community Foundation for Merseyside on 0330 440 4900, email- applications@cflm.email
::
A Lancashire training provider has been selected to help local employees to upskill across the county.
PHX Training, which has centres in Blackpool, Preston and Morecambe, is working with Lancashire Local Enterprise Partnership to support 1,500 people in work qualifications over the next two years.
The programme, which is funded by the Department for Work and Pensions alongside the European Social Fund, is aimed to help businesses become more productive and plug skills gaps across the county.
To meet the contract, PHX Training will hire 14 new training coaches, delivering three-to-six-month courses such as team leading, business administration, adult social care and customer service, in addition to functional skills such as maths and English.
Briony Fawcett, managing director at PHX Training, said: "The next two years promise to be an exciting time for Lancashire, as we aim to build back stronger. Working with the Lancashire Local Enterprise Partnership to provide courses to upskill members of staff will help companies to identify skills gaps in their organisation and train up their members of staff so that they can become more productive and more profitable."
::
Virustatic Shield has donated 500,000 of its face coverings to India to help its struggle to contain the coronavirus pandemic.
The company, which has a Macclesfield operation, said its trusted 360-snood style face covering is a result of more than a decade of UK research and was developed specifically to respond to the face covering requirements of a respiratory pandemic – SARS Cov-2, H1N1 (influenza).
Over the past 12 months the company has been committed to product donations, giving more than 25,000 of its face covering to front line workers, charities, and other causes. It has now donated half a million of its Shields as part of the UK COVID assistance mission.
Prof Paul Stanton, the former NHS director of board development and a senior consultant to Virustatic, said: "The team here were very much aware that the situation in India had reached an unimaginable level of crisis and help was desperately needed. We wanted to respond with compassion and with practical assistance.
"Within 14 days of the team starting work, half a million protective face coverings were being distributed across Maharashtra. This was only possible because of the rapid development of high level international connections and collaborative trans-sectoral networks and with the benefit of massive goodwill and enthusiasm from every one of the hundreds of staff concerned."
::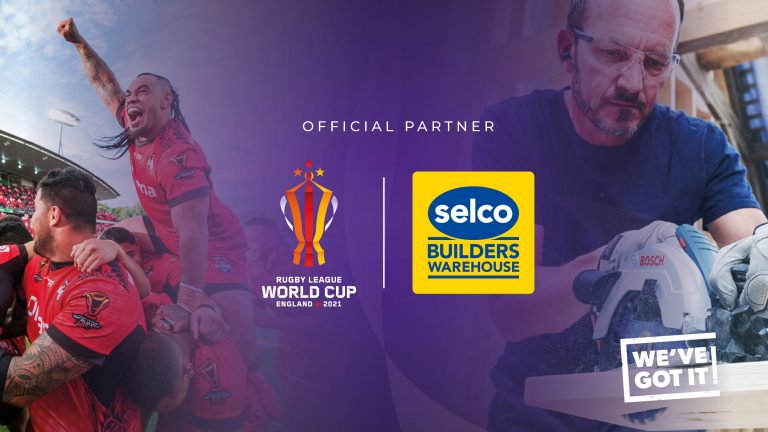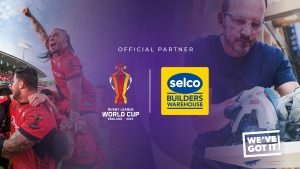 Rugby League World Cup 2021 (RLWC2021) has announced Selco Builders Warehouse as the latest official tournament partner.
Selco, one of the UK's leading builders merchants, has 70 branches across the UK and has been serving tradespeople since 1895, coincidently the year Rugby League was formed.
RLWC2021 will create history via the men's, women's and wheelchair competitions being held simultaneously for the first time at a major sporting event, with some of sport's most iconic venues including St James' Park, The Emirates Stadium, Elland Road, Copper Box and Old Trafford hosting matches.
Jonathan Neill, commercial director at RLWC2021, said: "We believe there is a fantastic partnership opportunity for Selco Builders Warehouse and Rugby League World Cup 2021. With the tournament transcending the sport, and every minute of every match live on the BBC in the UK, this also increases the audience engagement significantly."
The 61-match tournament that kicks off on October 23, 2021, when hosts England take on Samoa in the opening men's game, and culminates in a showcase double header final at Old Trafford, Manchester, on November 27.
::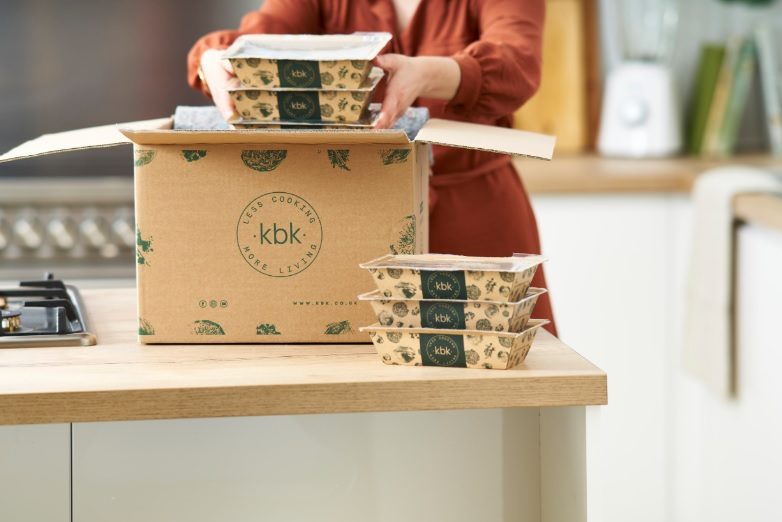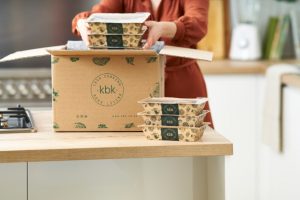 KBK, the Manchester-based nationwide healthy meal plan delivery service, has reported a 518% growth in customers in the past 18 months as the demand for meal plans continues.
During the pandemic, many businesses felt the impact of restrictions and closures, but KBK has seen an upward trajectory in sales and new customers, with the ready-meal delivery services booming, as new customers report a sense of urgency to become healthier.
With KBK continuing to grow at an impressive rate, the business has since acquired Gymology, a Manchester-based business with a similar concept to the KBK brand. Having acquired the business in May 2020, KBK made the decision to merge the meal plan side of the Gymology business and has welcomed its customers onto KBK's plans as a part of the business's continued expansion.
James Anderson, operations director at KBK, said: "The meal plan industry has seen a huge spike in demand since the start of the pandemic last March, with many looking to lead a healthier lifestyle or for those who were unable to visit a supermarket last spring/summer. KBK's reported growth of 518% in just under 18 months is a sign of even more growth to come, with the sector continuing to thrive as we head into the summer months."
He added: "The merging of Gymology and KBK has contributed to the fast pace growth of the brand as every day we obtain further new customers looking for healthy meal plans to work around their lifestyles. This year we expect to see even further growth of the brand, with more consumers than ever making meal plans a part of their everyday life."