Manchester remains key for Singapore Airlines as it recommences direct route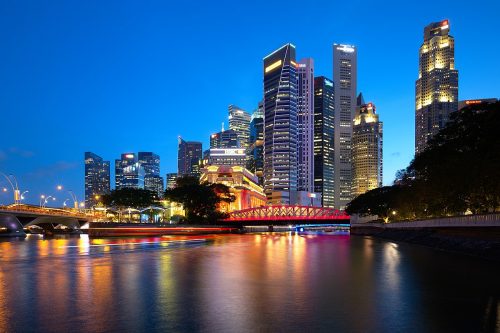 Singapore Airlines has announced the return of its nonstop Manchester-Singapore route starting next month.
The airline, which is celebrating 50 years of flying from the UK, will commence its route from 17 July initially operating three times a week with the A350-900 aircraft.
It hopes to gradually increase this and also include the return of the westbound transatlantic connection to Houston, USA.
Singapore Airlines has been Manchester Airport's longest serving long-haul carrier, having operated continuously since 1986, until the pandemic which forced 98% of its flights globally to be grounded last year.
The 2016 launch of transatlantic services to Houston, in the airline's 30th year of Manchester operations, became the first Singapore Airlines has ever operated from the UK and in 2017.
The airline also introduced the first commercial A350 flight from Manchester Airport, as the aircraft was introduced on the Manchester-Singapore-Houston route.
Mohamed Rafi Mar, General Manager, UK and Ireland, said: "Manchester and the northwest region have been a key part of our route network for over 30 years, so while it was never our intention to have an enforced break in service as has happened due to the unprecedented Covid-19 pandemic, we are delighted to be able to make our return.
"As restrictions slowly ease, our dedicated Manchester staff are excited to welcome our customers back once more and we look forward to continuing our longstanding and deep connection with the city of Manchester and its surroundings."
Manchester Airport's Managing Director, Karen Smart said: "We are pleased to hear Singapore Airlines will be resuming its direct service from Manchester next month.
"Singapore Airlines is one of our longest serving airlines and we know its routes have been extremely popular with passengers from across the North over the years, both in terms of leisure and business travel.
"We look forward to working with our colleagues at Singapore Airlines to make this returning service a success, especially given the destination's inclusion on the UK Government's green list.
"Together, we hope to be able to relaunch the popular Houston service as soon as possible once travel to and from the United States is opened up."