Roke brings AI and cloud expertise to MediaCityUK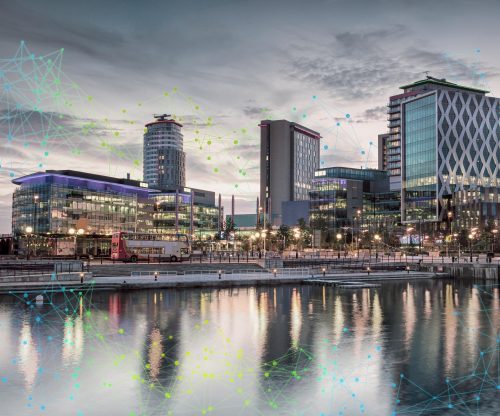 Roke, a company providing technology, engineering and advisory services to Government and high-value engineering companies, has opened a hub at MediaCityUK.
The expansion of the Hampshire based tech firm will bring expertise in AI, data science and cloud engineering to the region.
Its new client hub will be based out of HOST where a team of experts in AI engineering, architecture and data analysis have already relocated.
The office will support 'a flexible, connected and collaborative working environment for colleagues and clients across the UK.'
Roke has been experiencing strong growth with high demand from multiple customers seeking consulting, technology and R&D services.
The business has been innovating for over 60 years and operates across the national security, defence and commercial domains.
Over 600 engineers and business professionals work at client hubs in Gloucester, London and from its headquarters in Romsey, Hampshire.
A number of staff also work directly with clients on their sites.
Paul MacGregor, managing director at Roke, said: "Companies are made by the skills, ideas and passion of their people, and we're delighted to be opening a new client hub in Manchester, with its thriving digital ecosystem. Our insights, products and services are critical to government and blue-chip customers who trust us to safeguard what matters.
"That's why we've also fostered an environment where some of the finest minds have the time, trust and freedom to succeed.
"This is an exciting opportunity to inspire and support technical ingenuity to build economic prosperity across the country and transform our world."
Tim Newns, CEO at Manchester's inward investment agency, MIDAS, added: "The news of Roke's expansion is extremely welcome and another fantastic addition to Manchester's booming digital and tech ecosystem.
"Already home to the UK's government security agency GCHQ, Manchester is the nation's fastest-growing cyber ecosystem providing a world class environment for Roke to converge and collaborate with like-minded specialists, undertake R&D and tap into the region's rich tech and cyber talent.
We look forward to providing them with continued support and guidance on their growth journey."