Childcare group signs 30-year lease for regenerated former shopping centre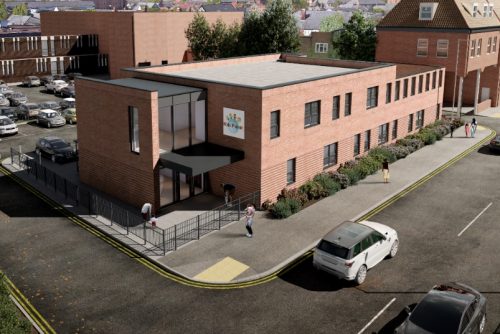 As part of the ongoing redevelopment of Stanley Square in Sale, Sixteen Real Estate has confirmed that contracts have been exchanged with Kids Planet for a new purpose-built children's day nursery.
The development by Altered Space is has been validated this week.
Kids Planet has entered into a new 30-year lease from completion and the new facility has been designed to accommodate 109 children.
Car parking for 21 cars will be provided as part of the development.
Stanley Square is the regeneration of the former Sale Shopping Centre, for which planning consent was originally granted in 2019.
Alex Haigh, director of Sixteen Real Estate who acted on behalf of Altered Space in the transaction said: "We are really happy to have agreed this transaction.
"It is an important part of the ongoing redevelopment of Stanley Square.
"Fronting onto Springfield Road, the site forms a previously under-utilised part of the scheme and is an important part of the plans for this mixed use town centre development."
Michael Brown, director at Altered Space, said: "We are delighted to be able to work with Clare Roberts and her team to deliver a purpose-built facility on Springfield Road for Kids Planet, one of the preeminent childcare providers in the UK.
"The building will be delivered in 2022 and will further strengthen the list of high calibre businesses choosing Stanley Square and Sale Town Centre as their go to destination."