Manchester law firm JMW marks another record year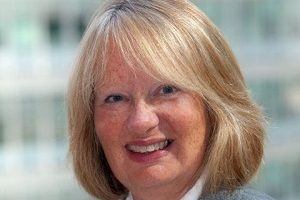 Law firm JMW has announced another year of growth despite the effects of the pandemic.
The Manchester' headquartered firm, which employs 585 staff across offices in Spinningfields as well London and Liverpool,  revealed income for the 2020/21 financial period rose 12 per cent from £47.6m to £53.2m.
Its London office, which opened in May 2019, contributed £10.5m of revenue compared to £5.1m million in the previous year, a 106 per cent increase.
JMW continues to be committed to the use of digital marketing which has 'grown exponentially' in the pandemic with website revenue up by 41 per cent from £3.4m to £4.8m. Leads from the JMW website also increased by 51 per cent in the period and cases up by 54 per cent.
JMW's law firm referral scheme Lawshare, now in its tenth year, has over 550 law firm members nationwide with cases produced by referring law firms topping 1033, an increase of 28 per cent.
During the last financial year the Commercial Litigation, Employment and Corporate & Commercial departments continued to increase their revenue. The Litigation team led the way with an increase of 29 per cent followed by Employment with a 23 per cent increase.
Despite the pandemic most departments fees remained static in comparison to the 2019/20 financial year.
The board at JMW recently announced a bonus of one week's salary to be paid to all employees in their June pay to thank everyone for their hard work and loyalty.
In May JMW were ranked number 50 in the Best Large Companies to Work For 2021 and ranked fourth Best to Work For in the Legal Sector.
Notable clients for JMW in the last year have included Sacha Lord, the night-time economy advisor to Andy Burnham, the Mayor of Greater Manchester and Hugh Osmond serial entrepreneur and investor and founder of Osmond Capital.
The Commercial Litigation team undertook several Judicial Review challenge of the Government's coronavirus restrictions in respect of the hospitality industry and the claim gained national publicity.
The Corporate, Commercial and Sports Law teams advised Prenetics on their role out of Covid testing at elite level in the EPL, Cricket and Boxing. The work has been ground-breaking in enabling professional sports including Premier League Football, England Team International cricket, major boxing events and SoccerAid to take place during the pandemic.
The Real Estate team has continued advising CityFibre as the latest leg of its £4bn expansion strategy ramps up and the latest phase of works will see it expand into more than 200 towns and villages as part of its UK-wide rollout
On the private client side the highlight was the transfer of the Linder Myers Court of Protection team in September 2020.
Senior Partner Joy Kingsley said: "We are pleased to have enjoyed another good year of financial performance in the challenging year of 2020 / 2021. These have been testing times for all businesses so we are delighted with how the firm has continued to grow.
"The loyalty and commitment of all the Partners and staff at JMW have enabled us to achieve this success. To reward our people for this, we were delighted to offer everyone a substantial bonus to say thank you.
"We have also continued to hire exceptional people during the year including 22 Partners.
"It has also been a period of rapid and successful growth for our London office which open in May 2019.
"Most importantly have been able to support people throughout a difficult year and we look forward to a less challenging year for our people and those in our business communities."