North West business briefs: Co-op; Looney Tunes; Bruntwood Works; Ayaan's; Savills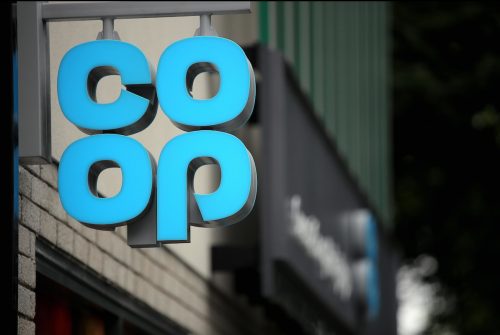 X

Register for free to receive latest news stories direct to your inbox
Register
The Co-op is opening a new store in MediaCityUK which will run on 100% renewable electricity.
The new-look 7,532 sq ft store will replace the former Booths store at the complex.
Chris Moss, Co-op acquisition manager, said: "We are delighted to have the opportunity to open a new convenience store to serve the MediaCity community.
"Co-op is committed to operating at the heart of local life, and we are working to develop the range, choice, products and added services locally that I am confident will create a really compelling offer to serve the local community."
Chris Reay, property director for MediaCityUK, said: "We are delighted that Co-op will be joining our MediaCityUK community. The Co-op Group has continuously proven to have a positive impact on local communities, and they are the ideal partner to meet our ever-growing residential, worker and visitor community demand.
"T his promises to be a very exciting and innovative partnership and we are delighted that they have identified MediaCityUK as a place they want to be part of."
::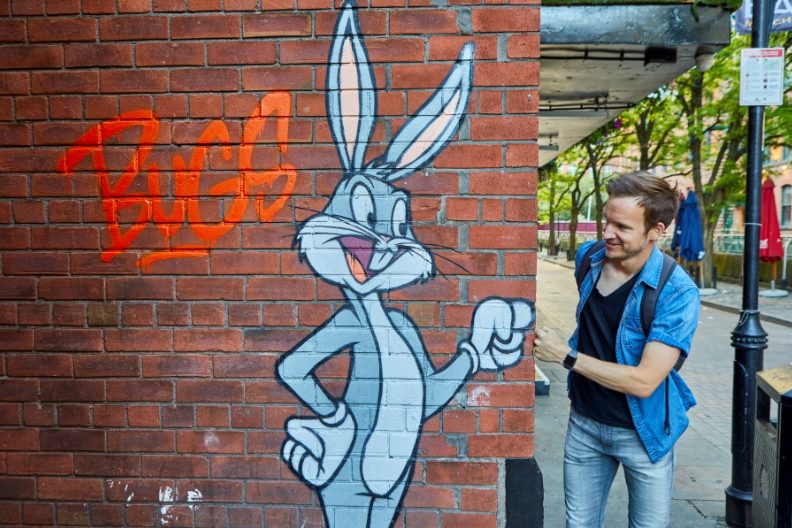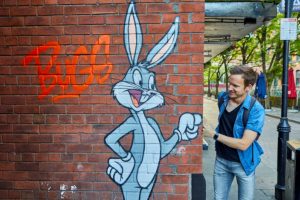 The playful cartoon world of Looney Tunes has taken to the streets of Manchester, with a colourful, family friendly walking tour of the iconic characters popping up around the city and will be in place until the end of July.
Featuring 11 of the studio's most beloved characters, from Bugs Bunny to Daffy Duck, Speedy Gonzales to Tasmanian Devil, the exploratory street art will welcome people back to the city post-lockdown. In partnership with Warner Bros UK, CityCo and Manchester BID, and to celebrate the iconic Looney Tunes characters, artwork was created by street artist Captain Kris.
The trail spans across 12 locations and features iconic characters such as Bugs Bunny, Tweety, Marvin the Martian and many more. The locations are: Spinningfields; Deansgate Square; First Street; Circle Square; Canal Street; 111 Piccadilly; The Pen and Pencil; Common (left side); Common (right side); Primark; Exchange Square tram stop; and Printworks.
QR codes are hidden within each piece of character art revealing a virtual map and the opportunity to discover what else is new from Looney Tunes including the Space Jam: A New Legacy trailer. The map shows each location on the trail, allowing people to discover them all. Vaughan Allen, chief executive of CityCo & Manchester BID, said: "Manchester is renowned for its street art which is well-loved by residents, workers and visitors. We're delighted to be partnering with the legendary Warner Bros company to bring its iconic Looney Tunes characters to the city centre for this fun, family-friendly, outdoor art trail."
The street artist, Captain Kris, alongside street art collective Blank Walls, designed the artwork with the aim to make the trail as vibrant and interactive as possible. Captain Kris said "Like most people, I've loved Looney Tunes since I was a child. It's been a lot of fun creating these cheeky, adventurous poses, with the Looney Tunes characters wreaking havoc across Manchester."
::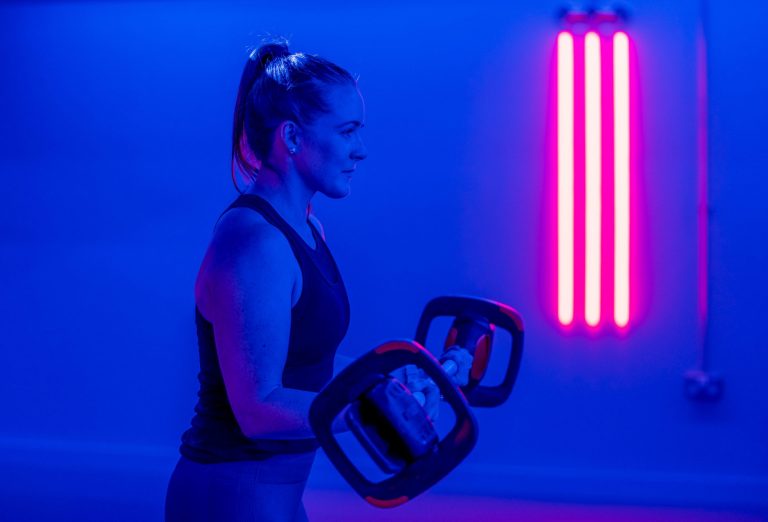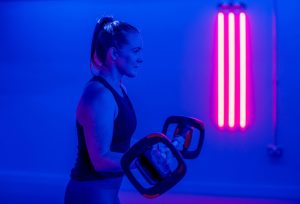 Manchester-based workspace and leisure provider Bruntwood Works has partnered with international fitness brand Les Mills as it continues to invest in health and fitness as part of its focus on workplace wellbeing.
The partnership, which is the first of its kind for a workspace provider in the UK, enables customers across the Bruntwood Works portfolio to access the brand's famous BodyCombat, BodyPump and BodyBalance classes on-demand and in new state-of-the-art fitness studios.
Following a successful pilot, which enabled Bruntwood Works' customers to access the mind and fitness classes online during the pandemic, fitness studios have now launched at West Gate in Leeds and Booths Park in Knutsford, Cheshire. The launch complements the existing studio at Trafford House in Greater Manchester and Bruntwood Works has confirmed plans to roll-out the programme across further sites in the North and the Midlands.
Ciara Keeling, Bruntwood Works chief executive, said: "The health and wellbeing of our customers – both physical and mental – is vitally important and central to the way we blend work and lifestyle across our portfolio. We want to create spaces that connect our customers to the things that make them happier and healthier, and by partnering with one of the biggest fitness brands in the world we can really offer our customers something that is more than just gym space when it comes to fitness."
Martin Franklin, CEO of Les Mills Europe, said: "Our sole purpose is to create a fitter planet, helping people live happier, healthier lives, and this complements Bruntwood Works' business model. They are leading the way as a workspace provider by bridging the gap between property company and a business that puts the overarching needs of its customers at the forefront of everything it does. This flexibility is a gamechanger for Bruntwood Works and we're looking forward to working with the team as they roll out Les Mills across some of their most iconic buildings."
::
A new restaurant, featuring Pakistani and Indian cuisine, has opened in Bolton, creating 15 jobs.
Ayaan's, on Old Road, Astley Bridge, has undergone a six-figure sum transformation to create a new 80-capacity dining and events space and bar. The business venture comes from founders and friends, general manager Mohammed Jabir and head chef Habib Ur Rehman.
Mohammed Jabir said: "Having worked in hospitality venues across the North West since I was just 19-years-old, I saw that there was a real opportunity to bring something new to Bolton and the surrounding areas in the form of authentic Pakistani and Indian cooking. There's nothing quite like this locally and having grown up in Bradford and experiencing this style of cuisine all my life, I know it's an incredible way of traditional cooking that I believe deserves more recognition.
"Together with my business partners, including our head chef, we devised a menu based on bringing the real taste of Pakistan and the Middle East right here to Bolton. This is an incredibly exciting chapter for all of us as our first restaurant together – and it's been a privilege to centre it around a style of food that we all love."
He added: "When we acquired the venue earlier this year, it was merely a shell and we've really poured everything into creating a stylish setting, perfect for families, friends, couples and even larger scale parties and private events, when restrictions allow. We have more developments in the pipeline, such as the creation of an outdoor dining space, so this really is just the beginning for us."
::
Property group Savills reports a sharp rise in demand for homes prices at £1m and more, and says Cheshire and North Yorkshire stand out in terms of the depth of the market.
Between them they saw almost 650 agreed sales of £1m+ homes from the beginning of June 2020 to the end of March 2021, with much bigger increases in those sales than more urban locations. This represents a 165% increase against the same period in 2019 in North Yorkshire, and a 90% increase in Cheshire.
Faisal Choudhry, research director at Savills, said: "The economies of Manchester and Leeds have been key to the wealth generation that supports demand in Cheshire and North Yorkshire. In the next phase of the market's evolution we expect something of a shift in the focus of demand, back towards prime urban areas, not only in traditional hotspots such as Wilmslow, Alderley Edge, Prestbury, Knutsford, Hale, Bowdon and Hale Barns, but also in the western parts of the county around Chester."
Charlie Kannreuther, head of residential sales at Savills Cheshire, said: "This dramatic lifestyle shift caused by the pandemic prompted worldwide conversations about how and where we live. In turn, this led to an extraordinary demand for prime residential property and those lifestyle drivers continue to shape the market. People are still evaluating what they want from their homes and demand remains high.
"What's clear, however, is that there is no 'one-size-fits-all'. While many have made their dreams of rural living a reality, some have opted for the best of both worlds – a countryside home and a city pied-à-terre. As life starts to resemble something of a new normal, others are choosing urban city centres to be closer to family or the office. Many more are still searching for their perfect property."