The hydrogen economy and its impact in the region
A major hydrogen scheme has set out huge ambitions to replace half of natural gas usage across the North West by 2030.
David Parkin, project director of HyNet, an innovative low carbon and hydrogen energy project that will unlock a low carbon economy for the North West and North Wales, said this was a "once-in-a-generation moment to bring about real change."
HyNet North West is a net-zero carbon project, based on the production of hydrogen from natural gas. It includes the development of a new hydrogen pipeline and the creation of the UK's first carbon capture, and storage (CCS) infrastructure. The goal of the project is to establish at least one low-carbon cluster by 2030, and the world's first net-zero carbon industrial cluster by 2040.
In a session at sustainability conference In the Circle, hosted by Nick Helm, infrastructure partner at Squire Patton Boggs, Parkin said: "There's huge opportunities in the region to cut carbon emissions and help to decarbonise one of the UK's largest industrial clusters.
"There's a huge amount of momentum progressing and we're very excited about the opportunities."
Asked if there was strong government support for a hydrogen economy, Parkin said: "There is a huge amount of government momentum behind the hydrogen, low carbon agenda.
"I have been to various sessions at ministerial level, and they are massively engaged and excited, and I think a good deal will flow into infrastructure."
Also speaking at the session were Amer Gaffar, director of Fuel Cell Innovation Centre, director of Progressive Energy, Dr Michaela Kendall from fuel cell company, Adelan and Paul Ladislaus, senior process engineer at First Graphene.
Dr Kendall said fuel cells are becoming a fundamental part of the hydrogen economy and have multiple different uses in power distribution, such as implementation into vehicles such as buses, ambulances, HGVs, as well as public transport including trains and planes.
"We now have a much more broader understanding of fuel cells and now it's about opening up the market to promote hydrogen as a commodity."
Amer Gaffar, director of the Fuel Cell Innovation Centre, a £4m facility at MMU, pointed to how the centre was supporting businesses to develop green tech and harnessing innovation needs.
He said: "We've ran programmes with businesses to identify the scope and potential of hydrogen fuel cell technology for their business. Given that the low carbon environmental goods sector within Greater Manchester is buoyant and strong, we've developed a series of these businesses that are now advancing ambitions through various disciplines."
First Graphene, an Australian investor and leader in the commercialisation of graphene applications, is one of the businesses working with the Fuel Cell Innovation Centre and is looking into metal oxide coated graphene which has been shown to be an effective catalyst for next-generation hydrogen fuel cells.
Paul Ladislaus, senior process engineer, spoke of the benefits of setting up a Manchester base.
He said: "Manchester is where graphene was discovered and we have got access to the full eco system here from working with Amer and the specialist facility at the Fuel Cell Innovation Centre to having access to government level, national projects like HyNet.
"It's all within a very localised area and so, even throughout COVID we've managed to maintain and build these relationships, and I'm really excited about when things fully open so we can do more."
---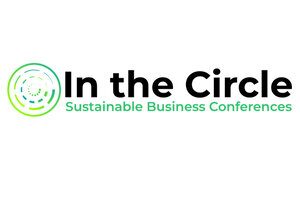 In the Circle is a free one day sustainability conference that brings together business leaders, policy makers and academics to set out how a sustainable approach can improve your business.
The event is in partnership with musicMagpie, Squire Patton Boggs and TheBusinessDesk.com, and is being sponsored by the Northern Powerhouse Investment Fund, Orderly, Whitecap Consulting, and Curveblock.