Esken seals £125m loan for 30% stake in its London Southend Airport business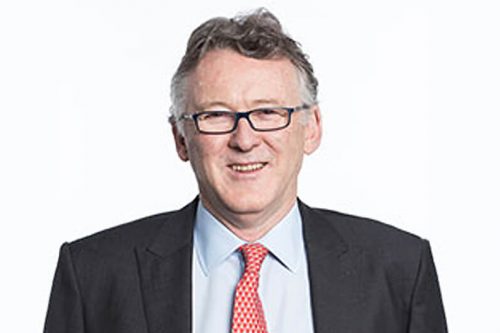 Esken, the energy and aviation group formerly known as Stobart Group, has signed a deal for a £125m investment from a special purpose vehicle controlled by Carlyle Global Infrastructure Opportunity Fund.
The senior loan facility is convertible into 30% of the shares in Esken's London Southend Airport Company (LSA) on approval, which is expected to take place in mid-August.
The Carlisle-based group also intends to raise a further £60m through a new £20m working capital facility and a £40m equity raise.
Carlyle is a global investment firm with deep industry expertise that deploys private capital across three business segments – global private equity, global credit and investment solutions. With $260bn of assets under management as of March 31, 2021, Carlyle's purpose is to invest wisely and create value on behalf of its investors, portfolio companies and the communities in which they live and invest. Carlyle employs more than 1,800 people in 29 offices across five continents.
Esken directors consider the transaction to be in the best interests of the company and its shareholders and recommend they vote in favour of the proposal.
The transaction will enable Esken to repay existing facilities, reduce bank debt and underpin the group's business plan.
David Shearer, Esken executive chairman, said "CGI represents a true strategic development partner that will enable us to realise the full potential of LSA. Carlyle is a global investment firm with $260bn under management.
"The combination of the proven operational capability of the LSA management along with the airport development experience of CGI and its financial strength will provide a strong platform as we rebuild our commercial relationships with our airline and other partners into the recovery.
"We aim to work closely together to develop a truly exciting London airport proposition.
"This transaction is structured to release £20m of funding into LSA to support its recovery and development while providing £100m of liquidity to the rest of Esken.
"We also intend to finalise a new £20m working capital facility and undertake a documented equity raise of around £40m. When complete these actions will allow us to emerge from the pandemic positioned strongly for recovery."
Richard Hoskins, managing director, Carlyle Global Infrastructure, said "We are delighted to partner with Esken Limited to support their vision for London Southend Airport.
"As one of London's favourite airports, London Southend is attractive for airlines due to its cost efficient operations base as well as to passengers for the experience and convenience.
"We look forward to working with Esken and the team at London Southend to realise the airport's full potential."
Last month Esken announced it was appointing a liquidator to its Stobart Air operations following the collapse of a deal to sell it, and its Carlisle Airport asset, to Isle of Man-based Ettyl.