HIMOR sells multi-let industrial park to Stenprop for £20.6m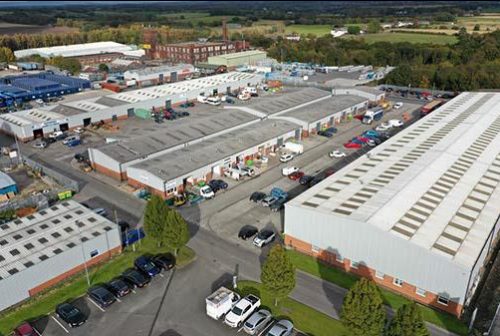 HIMOR, the North West-based developer, has sold Bradley Hall Trading Estate, Wigan, to Stenprop, the UK multi-let industrial owner operator, for £20.6m, reflecting a net initial yield of 6.43%.
The multi-let estate, which has been in HIMOR's ownership since 2005, comprises 296,824 sq ft of commercial space.
HIMOR has carried out phased refurbishment of the estate over recent years and has achieved near 100% occupancy.
The proceeds will be re-invested into new opportunities and developments.
HIMOR managing director, Mark Booth, said "We have owned Bradley Hall for 16 years and the sale is a significant moment in HIMOR's history.
"We are focused on a number of new developments and, coupled with a very strong market, it was the right time to sell the estate.
"We wish Stenprop all the best with its future ownership."
The asset was keenly contested in what is an extremely active industrial market, the North West has been one of the strongest performing industrial and logistics regions in recent years.
HIMOR is part of Manchester's Wain Group Holdings.
CBRE acted for HIMOR, B8RE acted for Stenprop.