Luxury development waterfront complex gets £300,000 upgrade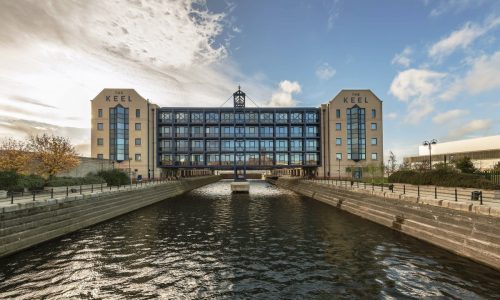 A luxury development on Liverpool's waterfront is undergoing a £300,000 upgrade.
The Keel, which is located on a private quay on Queen's Dock, was converted from the former HMRC offices into luxury waterside apartments in 2015.
The complex comes with a private gym as well as a calendar of regular social activities including online yoga classes, wine and cheese nights and virtual cook-a-longs, combined with onsite facilities which are managed and overseen by specialist rental operator, Allsop.
The £300,000 upgrade will include the re-design of the residents' lounge and lobby as well as state of the art co-working spaces to cater to the rise in home working.
The development is also making positive changes to its carbon footprint, switching to a green electricity tariff, utilising solar panels and installing new energy efficient LED lighting throughout the internal and external areas of the building ultimately reducing the impact on the environment.
Lesley Roberts Build to Rent Partner at Allsop said: "Liverpool's historic dock has long been appealing to renters thanks to its combined waterfront and city location, in addition to its abundance of iconic architecture.
"The HMRC building is an iconic piece of Liverpool history and we're pleased to be able to enhance this historic and fantastic space to redefine what residents can expect from their living experience.
"Despite being a relatively new sector, Liverpool's Build-to-Rent scene is quickly gathering traction and we have no doubt that the new enhancements to The Keel, combined with the period features, unbeatable location and waterfront views will impress young families and young professionals alike."
Kate Howell, General Manager at The Keel added: "The Keel offers the perfect balance for renters – situated within walking distance of exciting Liverpool hotspots such as Albert Dock and the Baltic Triangle – it also offers a calm residence with waterside views perfect for escaping city life.
"We're confident in the location and accommodation offering – which will suit professionals and families seeking luxury accommodation with flexible lease terms and a close-knit community."