There's still time to enter the 2021 North West Business Masters
There's only one week left to enter your company for this year's Business Masters, the annual event celebrating the region's success stories of the past year.
The award ceremony is a key event in the business calendar, recognising the achievements of North West companies.
This year is particularly important because of the huge disruption and challenges caused by the pandemic which have forced all businesses to be agile, innovative and resilient.
The Business Masters winners will be revealed at TheBusinessDesk.com's annual North West dinner on 3 November at The Midland Hotel, Manchester.
The Business Masters awards have categories for businesses of all types, from start-ups to global brands.
You can enter the awards here.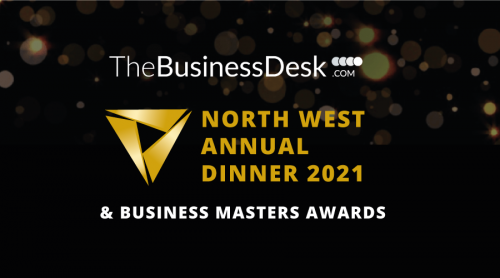 The Business Masters award categories are:
Start-up
Disruptor* [new award for 2021]
Sustainability* [new award for 2021]
International Trade
Investment
Community Impact
Professional Services
Property BusinessFamily Business
Small Business (up to 50 employees)Medium Business (51-250 employees)
Large Business (251+ employees)
Fast Growth Business
Ambassador               
      
For more information on sponsorships email sales@thebusinessdesk.com and to book your places at the dinner, click here.