City briefs: McBride; PRS REIT; Science in Sport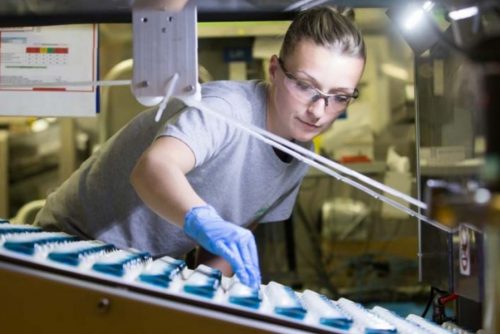 McBride, the Manchester-based cleaning products group, has revealed lower second half revenues due to the impact of Covid-19.
In an update for the year to June 202, the group, which is behind brands including Over Pride and Clean N Fresh, said it continued to experience "uneven levels of demand."
It said the impact of Covid-19 lockdowns on consumer behaviour has seen weaker laundry volumes and stronger demand for cleaners and dishwasher products in the second half, although demand for cleaners and dishwasher tablets softened in the final quarter.
This, coupled with short-term consumer stockpiling in the early stage of lockdown in 2020, resulted in lower second half revenues and full year revenues is expected to be around 4% lower than the previous year.
Its powders division "was significantly impacted" with sales declining 16%, "reflecting the effect of low laundry volumes both to consumer and professional markets, with sales in the other divisions declining by much smaller amounts."
It said: "The raw material environment remains challenging, both in terms of supply availability and exceptional price increases.
"The Group continues to discuss margin recovery actions with our customers, mostly across liquids categories.
"Our approach has been to apply an immediate variable pricing surcharge to sales contracts, based upon certain key commodity prices, with discussions and finalisation ongoing at this time."
McBride will announce its preliminary results for the year on 7 September 2021.
---
Real estate investor PRS REIT has completed nearly 4,000 new homes with a rental value of £37.5m for the year to the end of June 2021.
The Manchester-headquartered group said construction activity was progressing with 394 new rental homes added to the portfolio in the fourth quarter of the financial year, taking total housing delivery for the year ended to 1,902 new homes.
This compares with 909 homes during the previous financial year.
A further 1,096 homes were contracted at the financial year end, and are at varying stages of the construction process.
The new completions increased the size of the portfolio at 30 June 2021 to 3,984 completed homes, with an estimated rental value of £37.5m.
The company is now over three quarters of the way towards its initial target of 5,200 homes, with an ERV of approximately £50m.
The balance of homes is expected to be delivered from existing contracted sites and further development opportunities in the pipeline.
It said demand for homes remains strong, and rent collected in the period was 98.4%. As the size of the portfolio grows, total arrears continue to remain very low at £400,000 at 30 June 2021.
An interim dividend of 1.0 pence per ordinary share was paid on 18 June 2021, of which 0.5 pence per ordinary share was a Property Income Distribution.
---
Sports nutrition business Science in Sport has regained growth momentum as revenues for the first six months to end of December 2021 grew 24% to £29.3m.
The group said it had an "encouraging start" in January and February with record monthly sales in June and "places the company in a strong position to meet market expectations for the full year."
Brands PhD Nutrition, an active lifestyle nutrition brand, and SIS, a leading endurance nutrition brand among elite athletes and professional sports teams, contributed strong double-digit growth, generating sales of £13.4m and £15.9m respectively.
New product launches accounted for 26% of revenue growth in H1.
Underlying EBITDA profit increased to £600,000 from a £200,000 loss for the same period in the previous year.
Stephen Moon, CEO of Science in Sport, said: "The Group has regained its growth momentum after the unprecedented global disruption of the pandemic in 2020, returning to 20%+ growth rates.
"This very encouraging performance reflects the progress achieved in 2020 and the strength of our premium brands, and will help to drive strong underlying EBITDA growth.
"Growth is across all key markets, especially online, which is a key strategic area for us. Online sales increased by 44%, and now account for 54% of total sales, up from 46% a year ago, underpinned by our increased investment in online technology. Retail sales both in the UK and internationally moved past last year's comparatives and have further to go.
"Prospects for further progress in the second half look strong, and our long-term growth strategy remains unchanged."