Toilet roll maker Accrol marks third year of profit growth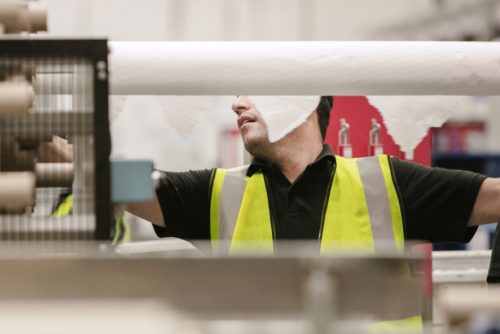 Accrol Group, the Lancashire manufacturer of toilet roll, kitchen towels and facial tissues, has reported its third year of revenue and profit growth.
Revenues for the year to the end of April 2021 grew 1.4% to £136.6m with adjusted pre-tax profits almost doubling to £9.1m, up from £4.7m.
The group said despite the challenges of the pandemic it was able to "deliver on its strategic objectives."
During the period, the business was able to scale through the acquisition of Leicester Tissue Company and diversified via the John Dale wet wipes acquisition.
It said while volatility created in the tissue market by the pandemic, which limited the group's revenue growth to 1.4%, Accrol "outperformed its peers" and increased its market share to 15.9% from 13.1% in FY21.
Over the last two years like for like sales (excluding Away from Home) have grown by 16% from £117.6m to £136.6m and market share growth for the group has risen from 12% to 15.9%.
Accrol said it was well placed to benefit from the anticipated recovery in tissue volumes, as the effects of the pandemic unwind.
Dan Wright, executive chairman of Accrol, said: "This is the third straight year of strong improvements across many aspects of the business. Gross margins have improved again, and the business is even better placed to take advantage of the planned growth of the discounters.
"Whilst there may yet be some further short-term fluctuations in demand, as the effects of the pandemic unwind, I am more excited for the future of this business than ever.
"The growth opportunities for the Group over the next two years remain very strong."
Gareth Jenkins, CEO of Accrol, added: "The opportunities for a relentlessly efficient business, which delivers great-value products, are growing, as the world recalibrates in the aftershock of COVID-19 and consumers continue to move away from brands which offer little value.
The discounters are recovering and Accrol is well positioned to take full advantage of this. Given this combination I am confident about the long-term prospects of the Group."