Hospitality group expands with Manchester Salt Dog Slims dive bar

Restaurant group GSG Hospitality is bringing its dive bar Salt Dog Slims to Manchester city centre.
The hospitality group confirmed its expansion across the North West earlier this year after having operated in both Birmingham and London and opening and establishing eight different brands in Liverpool.
A Manchester site was the next step for GSG Hospitality opening Salt Dog Slims – the group's renowned dive bar – at Bow Lane soon.
The 3,000 sq ft venue will cater for 120 people on the ground floor and its basement speakeasy will cater for a further 80 people.
Salt Dog Slims will open first in a few months with the hidden speakeasy following before Christmas.
The venue will be serving creative cocktails and steins, plus an American diner-inspired food menu.
GSG Hospitality has completed a full refurb and installed a new kitchen and bar, with plush new booths being fitted this week.
Matt Farrell, director of Salt Dog Slims, said: "We set our sights on opening a venue in Manchester a while ago and we're very excited to be opening the doors to Salt Dog Slim's very soon.
"Despite the challenges that Covid has created, we've pushed on with the build of the venue and behind the scenes we've been working on our interesting cocktails and new food menu for when we open."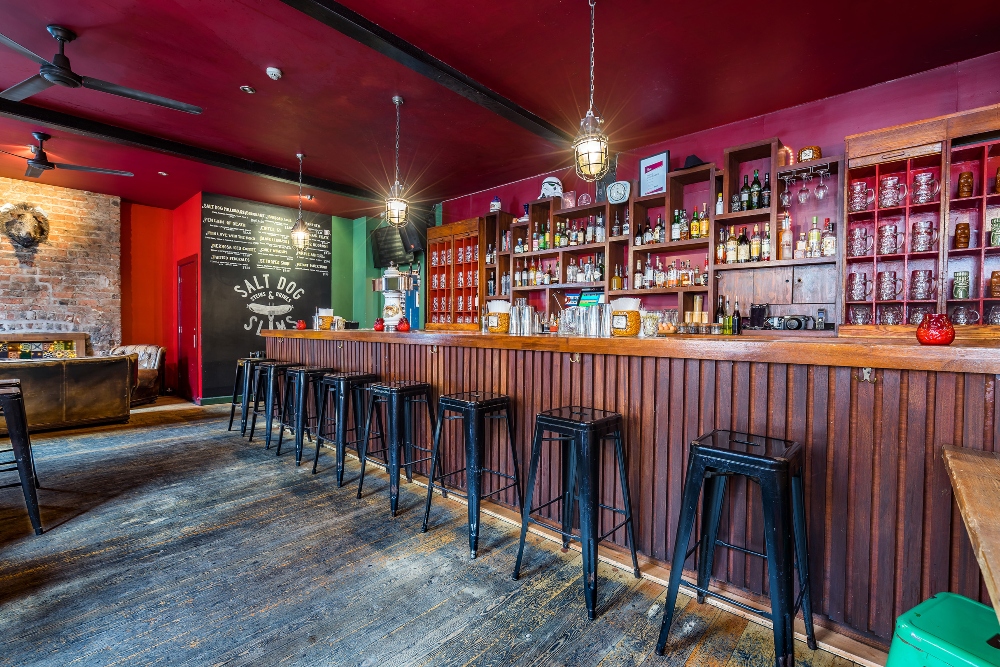 John Ennis, director of Salt Dog Slims, added: "Salt Dog Slims is famous for providing steins, brines and good times and we're really looking forward to bringing that same energy to Manchester and welcoming our guests for the first time in the coming months."
Salt Dog Slim's Manchester is also recruiting for various positions including management, bartenders, and chefs.