Logistics group in Australian investment as part of Asia expansion plans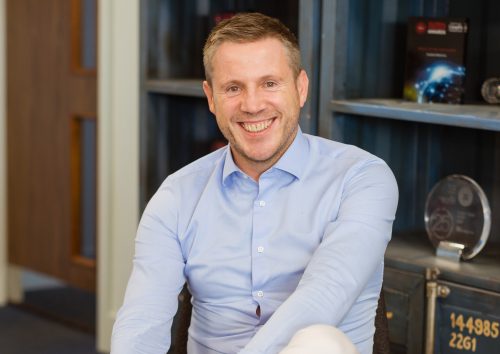 Cardinal Global Logistics has made a 'strategic investment' in Australian freight forwarder Seabridge, as it continues on the path of international expansion.
The Manchester-based logistics business, which has 10 regional offices and 12 overseas offices, will help Seabridge expand its presence in Australia and New Zealand, and bolster trade links with Asia.
Brian Hay, Cardinal Global Logistics chief executive, said: "If we opened our own offices in Australia and New Zealand, it would probably take us five to 10 years to achieve what Seabridge has done.
"We've been working with the team, as an overseas agent, for the past five years. They are an excellent cultural fit with our business, and we are looking forward to working with them to develop the market further."
Seabridge was founded in 2011 by entrepreneur Justin Todd and has grown from one office in Brisbane, to five locations across Australia and New Zealand, most recently opening its Auckland office in April 2020.
Managing director, Justin Todd, said: "There are a lot of synergies between the businesses, from our cultures to operational processes, and how client relationships are developed and served.
"Cardinal Global Logistics has also made a significant investment in technology. That's something we have a great interest in, and it makes commercial sense to have a like-minded partner."
Todd said it would be "business as usual" for colleagues and clients, following the investment, and he would be seeking further opportunities to develop the business.
"We're looking to expand into Western Australia, which would include Perth and Fremantle," he added.
"When we started, the business was initially geared around trade with the US. We have since developed significant trade globally over the past 10 years. China has become one of our key markets."
According to figures from the Australian government, 65.7% of its two-way trade is with Asia, which "stands to deliver nearly two thirds of global growth to 2030".
In the six months to June 2021, Cardinal's Asian business grew by 156% compared with the same period last year. Hay said there was "huge potential" to develop the market further and said new offices were planned in Thailand and Malaysia this year.
Cardinal Maritime Group, which reported a turnover of £143m to the end of 2020, is expected to become a £350m business in 2021.
In the six months to the end of June the business recorded record revenues of £193m in a market where freight rates continue to remain high.