Plans approved for refurbishment of town centre market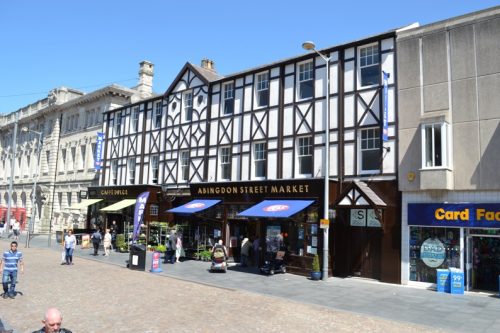 Plans have been given the go ahead for the refurbishment of Blackpool's Abingdon Street Market that will give it a new lease of life and secure its long term future at the heart of the town centre.
The approved planning application was submitted by Turley in May and the refurbishment will commence immediately, with an anticipated re-opening of the market in spring 2022.
Turley spokesperson, Daniel Ramsay, said: "The market's renovation will modernise both the internal space as well as the external façade, whilst respecting its heritage as part of the Town Centre Conservation Area.
"The renovations will deliver a more contemporary, attractive marketplace with new features that will encourage shoppers and visitors to stop and socialise, stay for longer and spend more, also boosting footfall and retail trade in the surrounding area."
The planning application is for the demolition of a single storey extension on Police Street, the external refurbishment of all façades, and the replacement of access doors and windows with new feature glazed frontages.
Internal plans include:
An extended food and beverage quarter with 250 seats for consumption of food and beverages purchased in the market
Stalls for food produce, food and beverage, artisan stalls and flexible retail units
Coffee stall and bar area
The market closed its doors at the start of the lockdown period and has remained closed due to the urgency and severity of some of maintenance works that are required.
A lease has been signed for the former Topshop unit located at 18-22 Victoria Street. Preston-based commercial property consultants Robert Pinkus & Co acted on behalf of the landlord.
Blackpool Council and Eddisons, the market's estate team, have been talking individually with traders about their temporary relocation.
Alan Cavill, director of communications and regeneration at Blackpool Council, said: "We continue to work closely on a one-to-one basis with all the traders throughout the process, to ensure their needs and concerns are met over the coming months.
"Due to a couple of setbacks that were out of our control, we have now relocated the stallholders that wished to move into the Victoria Street property and council premises."
Working on behalf of Blackpool Council, the development team includes Eddisons, CBRE as the lead project manager and cost consultant, Turley, TP Bennett Architects, mechanical and electrical engineers Steven Hunt & Associates, and Blackpool-based structural engineers Hermolle.