Transformational year for e-commerce womenswear fashion brand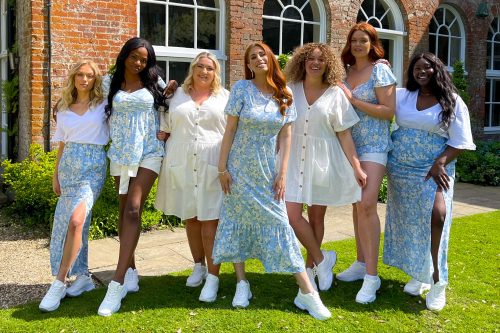 X

Register for free to receive latest news stories direct to your inbox
Register
Manchester e-commerce womenswear fashion brand, In The Style, has celebrated a "transformational year" with huge increases in revenues and profits.
The e-tailer, which floated in March this year in an IPO valuing the business at £105m, unveiled turnover of £44.705m for the 12 months to March 31, compared with £19.303m the previous year, a 132% increase.
Pre-tax profits of £125,000 compared with a pre-tax loss of £2.157m in 2020.
At the period end the group had cash of £11.9m, against £2m a year ago.
During the year the group increased the frequency of new product collection launches, moving from a typical frequency of up to two collections per week in 2020 to consistently releasing between three and four new collections per week in 2021.
Year-on-year website visits increased 30%, and the conversion rate improved 62bps, while average order value increased 10%. Order frequency increased 16%, and new customer acquisition grew 19%.
Excluding the customer acquisition impact of the well-supported Be Kind charity campaign that the group first ran in February 2020, in the prior financial year, and repeated in February 2021, new customer acquisition increased 59% year-on-year.
Sales via the proprietary In The Style app increased significantly to represent 55% of total e-commerce sales during the period, compared with 19% in 2020.
During the current financial year, nine new influencers have launched collections, including the highly successfully new collaboration with TV personality and influencer Stacey Solomon, with record sales generated from the initial collection launch.
A new partnership was also launched with Asda to sell In The Style collections across more than 100 Asda stores.
Looking ahead, the group said sales in the first quarter of the 2022 financial year are 44% ahead of the prior year, despite the strong 'lockdown' comparatives in 2021.
Both e-commerce and wholesale channels have performed strongly over the first quarter of the new financial year with several successful collection launches from the group's existing influencers, including the launch of the debut Stacey Solomon x In The Style collection.
Underpinned by its unique and dynamic model, relevant brand and broad customer appeal, In The Style said it is very well positioned to continue its strong growth.
Chief executive and founder, Adam Frisby, said: "FY21 was a transformational year for In The Style, during which we delivered outstanding growth and strategic progress while remaining true to our mission of empowering our customers to be brave, embrace body confidence and, most of all, love themselves for who they are.
"Central to our success is our differentiated influencer collaboration model that creates a strong customer connection, drives highly efficient customer acquisition marketing metrics, and gives us exposure to a broad range of customers.
"We have maintained very positive trading momentum through the early part of FY22, despite the strong prior year comparatives and continue to progress well against our strategic objectives, driven in part by new initiatives including the exceptionally well received Stacey Solomon collaboration and our nationwide Asda partnership."
He added: "I'd like to take this opportunity to thank our partners, colleagues, and customers as well as both our old and new shareholders for their support of the In The Style brand. Following our successful IPO, I believe we are very well positioned to continue to build on our strong momentum and achieve our significant growth ambitions."