The Co-op Foundation launches digital tech programme to challenge inequalities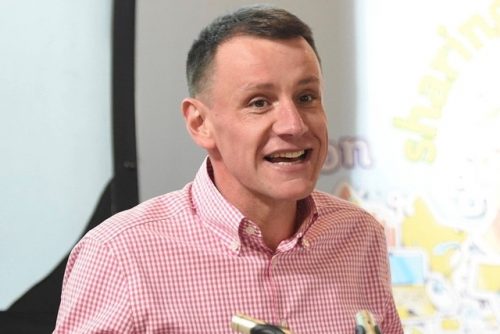 X

Register for free to receive latest news stories direct to your inbox
Register
Manchester-based Co-op's charity, The Co-op Foundation, has launched an ethical tech programme to support people to tackle inequality and co-operate for change.
The Federation Programme was co-created by The Co-op Foundation, social impact consultancy, Noisy Cricket, and digital strategy consultancy Paper Frogs, with input from the Greater Manchester tech scene.
Funded in partnership with global philanthropic organisation, Luminate, the programme will run until June 2023 with the aim to empower people across Greater Manchester to address inequity, combat the erosion of rights and trust, and put society first in the digital space.
Focuses of the programme will be:
Capacity building – supporting social enterprises, activist organisations and communities to grow the impact of their work
Community building – creating communities to drive meaningful change in the digital technology space
Collective action – collaborating with Greater Manchester leaders and the digital technology community to understand how technology can be used in a more ethical way. There will also be a continuation of the Responsible Tech Collective formed in phase one
The programme will build on learnings from the first phase of the Federation Programme, which ran from 2018 until spring 2021, and will adapt to the new ways of working brought about from the pandemic.
Nick Crofts, CEO of The Co-op Foundation said: "Being awarded a continuation grant from Luminate brings an exciting next step in our Federation programme. This new phase of work is grounded in everything we've learned about capacity building, community building and collective action since 2018."
Lauren Coulman, founder of Noisy Cricket, said: "As Europe's fastest growing tech hub, combined with its socially progressive history and demographic diversity, Manchester and the wider region is beautifully positioned to become a global leader in responsible tech.
"Partnering with organisations like Co-op, GMCA, and Diverse & Equal, we'll continue to explore how to push boundaries around data ethics, design ethics, diversity and inclusion and digital exclusion, and through placing people central in its creation, bring home the humanity to tech."
Linda Humphries, founder of Paper Frogs, said: "This is an incredible opportunity to build on the amazing work from our 26 early-stage social enterprises, charities and community activists involved in the first phase.
"In this next phase, we'll be collaborating with social enterprises and charities whose activities focus on working together to uphold data and digital rights so we can reduce inequality and empower under-represented communities across Greater Manchester."