Online motor retailer targets triple digit growth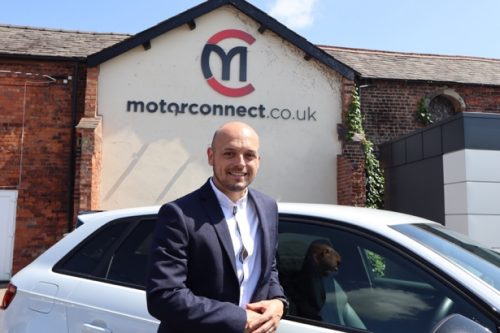 X

Register for free to receive latest news stories direct to your inbox
Register
Digital-first used car business Motor Connect is set for 100% growth in the coming year following the launch of its new industry-leading digital platform and increased nationwide sales capacity.
The independently owned business based in Northwich, Cheshire has already driven a 50% increase in turnover during its latest financial year by shifting its strategy to focus on online sales and scaling up its innovative motor retail marketplace that is based on collaboration not competition with other UK used car dealers.
Owner Stephen Corwood, who has more than 20 years experience in the used car market, made the switch to digital like many businesses at the beginning of the first lockdown as auction prices soared and customers looked for contact-free online sales.
Since then he has bought a transporter to deliver nationally and quickly developed his online platform MotorConnect.co.uk as a marketplace for UK dealers to advertise stock free of charge.
The business model sees Motor Connect taking ownership of any vehicles sold via the site where its team then handles the whole customer experience, from vehicle preparation to delivery to the new owner's door. The platform also enables customers to arrange finance, part exchange and warranties for a complete hassle-free process.
Corwood said: "In May last year it became clear that the traditional paths to used vehicle retail were going to become expensive – coupled with consumers looking for a single digital touchpoint to buy, sell and finance a car. We changed what we did internally and it's worked so well for us.
"For us it's also been about being different and not putting ourselves in the same boat as some large dealer groups and supermarkets that sit on stock.
"Our business model means we can scale at pace – and this is what we're doing now. Rapidly expanding our dealer partner network to increase vehicle volumes on the site."
He noted that the business has cut stock turnaround time by almost 50% with the industry average being 44 days while MotorConnect.co.uk has achieved 23 days and under.
He added: "There is a significant shift to online sales in our industry, and we're at the forefront of this with a digital platform baked in consumer insight and digital know-how.
"We've partnered with some of the best digital professionals in the industry to develop our new site, which ensures the whole customer journey is a smooth one. More and more industries are using digital to offer consumers a more personal, concierge style service – and this is what we can offer too. Meeting customer expectation to be able to use one platform to manage their purchases.
"While Covid-19 accelerated the shift to consumers buying cars online, we were on the front foot of this swing ahead of the pandemic having already begun our digital-first approach to used car retail.
"We're disrupting the 'competitive nature' of car sales opting for collaboration instead where we facilitate sales and apply our first-class customer service. We look at the whole customer journey and customer experience – and this is where our skill lies, in using data and insight to continually adapt and meet today's expectations."
Motor Connect's current track on turnover is £9.6m with a target of £20m in the next 20 months in line with its strategy.