North West business briefs: UCLan; Social Housing Tenants' Climate Jury; Treetops; Coutts; Maxwellia; German Doner Kebab

X

Register for free to receive latest news stories direct to your inbox
Register
The University of Central Lancashire (UCLan) has set out ambitious plans to further develop its entrepreneurial culture and capacity through a series of staff and student training programmes designed to encourage an innovative and enterprising approach to work and learning.
The two-year, €1.2m funded project aims to deliver training to 645 students and 132 academic and service staff through leadership development programmes, tailored mentoring, network building and online training. It is part of a European-wide project, 'Higher Education Innovation Growth and Training (HEIght)', led by UCLan and funded by the European Institute of Innovation and Technology (EIT) Higher Education Institutions (HEI): Innovation Capacity Building for Higher Education, which aims to boost the entrepreneurial and innovation capacity of HEIs and in turn, benefit the communities in which they operate.
Through HEIght, the university will work with colleagues and students based at its Cyprus campus, alongside the Malta College of Arts, Science and Technology and Özyeğin University in Turkey. All will foster the same entrepreneurial approach and will share complementary knowledge and skills across the consortium.
Prof Sue Smith, director of the Centre for SME Development and Propeller Student Enterprise Service, is leading the project. She said: "Universities such as UCLan and our partners are a major source of the skills and knowledge that drive growth and innovation in our local and regional economies. Through the HEIght project we will advance institutional innovation potential whilst developing the skills and competencies of our students, so they are measurably more entrepreneurial, resilient and employable. This will result in a more dynamic workforce throughout partner communities."
UCLan will implement a 'train the trainer' approach to its staff development so that staff piloting the scheme, from the Lancashire School of Business and Enterprise and School of Arts and Media, can take part in the National Centre for Entrepreneurship in Education (NCEE) leaders' programme to further advance the entrepreneurial culture of UCLan. This may be through sharing research findings in a way that benefits the local community, finding new ways to help local SMEs or developing a new student support strategy.
Students will have access to free online training on enterprise skills developments and start-ups through Propeller, UCLan's business start-up support team, as well as the chance to become 'game changers' and use the available resources and network links to implement changes around issues they are passionate about, such as climate change.
::
The North of England's first tenants' climate jury hosted its inaugural session this week, on July 27. The Social Housing Tenants' Climate Jury is made up of 30 tenants from project partners including Salford-based Salix Homes as well as First Choice Homes Oldham, Karbon Homes, Thirteen Group, and Yorkshire Housing.
The project is being led by the Northern Housing Consortium (NHC), which represents the views of housing organisations in the North of England, and overseen by an independent panel.
The jury will consider how residents, social landlords and others can work together to tackle climate change in homes and neighbourhoods. It will make recommendations to the social housing sector on how tenants would like to see landlords approach the net zero challenge.
The jurors, selected to reflect the diversity of the social housing sector and holding varying opinions on climate change, will meet for 30 hours over 10 jury sessions ending in the autumn. Jury sessions will be used to explore both climate science and impacts and the way climate change can be addressed at a local level. Jurors will hear from a series of invited experts, take part in group discussion, and work together with facilitators to develop recommendations.
NHC chief executive, Tracy Harrison, said: "With over one million social rented sector homes across the North requiring green upgrades, the scale of the challenge to transition to net zero is clear. Councils and housing associations are ready to rise to this challenge, but these are people's homes first and foremost, and so we cannot succeed in doing this without talking with our tenants, understanding their concerns and motivations, and listening and acting upon their recommendations."
::
The new owner of a popular Lake District café and gift shop is planning to include a book shop at the premises. Al Verey is due to complete the purchase of Treetops at Pooley Bridge at the end of July.
The thriving established licenced café, food to go and gift shop in a prime central position in Pooley Bridge had been on the market through Hackney and Leigh estate agents at offers over £995,000. Mr Verey, 42, who lives just outside Mungrisdale with his wife Lori and two sons, has exciting plans for Treetops' future.
He said: "I inquired out of the blue about Treetops in February because I have wanted to set up a book shop for a while and I always thought Treetops would make a really good location. It was not available at that point, but a few months later it came on the market and I was lucky enough to have my offer accepted."
Mr Verey plans to keep the café, but the gift shop will be largely transformed into a new bookshop: "The focus will be on local interest books, local authors, children's books and general fiction. If I can squeeze a bit of Wordsworth in there, too, I will," said Mr Verey, who has been an English language and literature teacher and who spent two years as a guide at Dove Cottage, the Lakeland poet's home in Grasmere from 1799-1808.
The property has an interesting history. It is understood it was once offices for the Ullswater Steam Navigation Company, was used as a post office and was called Harrisons Refreshment Rooms in the early part of the 20th century.
::
Coutts, the wealth manager and private bank, announced it has become a Certified B Corporation (B Corp). B Corps are businesses that balance both purpose and profit. They are legally responsible for benefiting customers, workers, communities and the planet while delivering profit. Their long term aim is to build a more inclusive and sustainable economy.
Coutts is the largest private bank and wealth manager in the UK to achieve B Corp status and has committed to continue to focus on and improve its responsible business agenda while also using the certification to inspire and encourage clients and businesses on their own sustainable business journeys.
Peter Flavel, Coutts chief executive, said: "Becoming a B Corp means we are seeking to meet the highest standards by way of transparency, social and environmental performance, and legal accountability.
"It also means that we want to strike the right balance between profit and purpose. When we saw that one of the ambitions of the B Corp community is to accelerate a global culture shift to redefine success in business and build a more inclusive and sustainable economy, we knew we had to be a part of it."
In recognition of its achievement, Coutts' offices on Hardman Boulevard, Manchester, have been redecorated. The only other office to have celebratory installations is Coutts' headquarters on The Strand in London.
::
A North West drugs company has led one of the biggest revolutions in women's health in 60 years after spearheading a drive to reclassify the contraceptive pill so women can now buy it over the counter without a prescription, after the UK's Medicines and Healthcare products Regulatory Agency (MHRA) granted a licence to Maxwellia's Lovima.
The licence was granted following a three week public consultation triggered by the reclassification request by Alderley Park-based Maxwellia, a pioneering British pharma company which is backed by Manchester venture capital investor, Praetura Ventures.
The move has been welcomed by women's health organisations including the Royal College of Obstetricians and Gynaecologists (RCOG) and the Faculty of Sexual and Reproductive Healthcare (FSRH) which have been campaigning tirelessly to make the progestogen-only pill available without prescription at pharmacies to improve contraception access for women.
Figures show more than a third of women are unable to access contraception services and half of all UK pregnancies are unplanned, costing the NHS around £240m each year.
Maxwellia founder and CEO, Anna Maxwell, a registered pharmacist, said: "This decision is game-changing for many women who, for the first time in history, can now buy this form of oral contraception from their local pharmacy. When the contraceptive pill was first made available in the UK 60 years ago doctors were only allowed to prescribe it to married women. This is 2021. We have liberated this pill, Lovima, from prescription status so women can live the lifestyle they want, be in charge of their body and decide when or if they have a baby."
::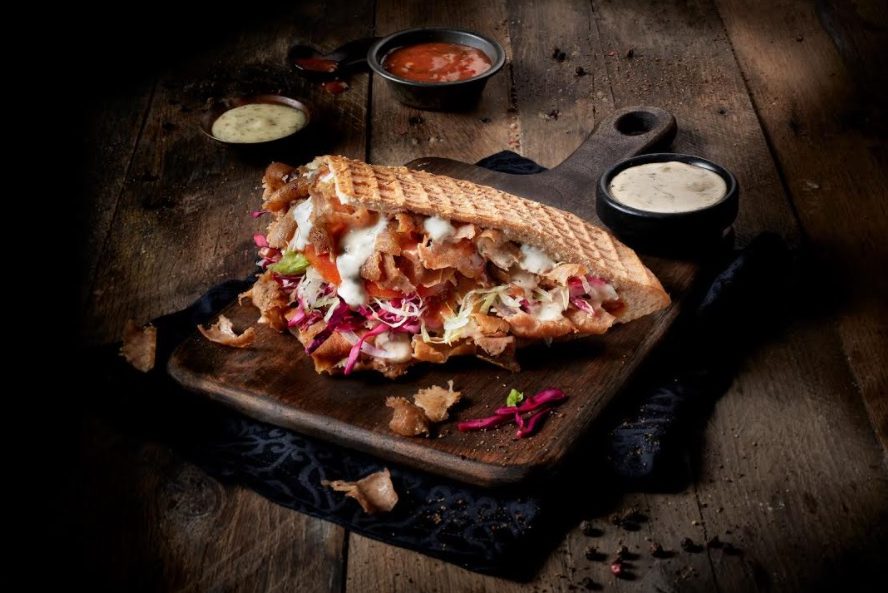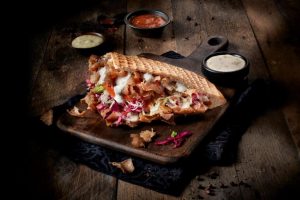 German Doner Kebab is coming to Greater Manchester, bringing a new fast-casual dining experience on Wilmslow Road, Fallowfield. The restaurant is scheduled to open in early August, creating in the region of 40 jobs.
The opening has been announced as German Doner Kebab (GDK) forges ahead with plans to open 47 new restaurants in the UK during 2021, building significantly on the 12 opened during 2020.
Daniel Bunce, GDK managing director for UK and Europe, said: "We're excited to confirm that we will bringing the German Doner Kebab experience to Manchester this August as we gear up for the launch our flagship Fallowfield restaurant.
"Our game changing kebabs are revolutionising the kebab in the UK and we are excited to be bringing a new fast-casual experience to the area, offering great tasting fresh food in a relaxed and modern setting."
Once opened, German Doner Kebab will offer a full dine-in experience, subject to government restrictions, as well as takeaway and click and collect.