North West business briefs: Visual Architects; Speedy; Everton FC; Salford City Council; Manchester Airport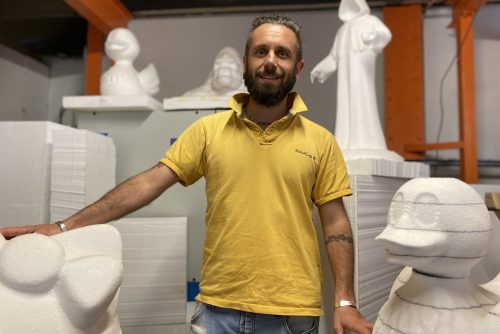 A company which creates immersive decor for nightclubs, festivals and brand launches, has created three jobs and increased productivity significantly following support from the Made Smarter Adoption Programme in the North West which helps firms drive growth and productivity through digital tools and skills
Visual Architects, based in Hyde, has manufactured creative interiors and eye-catching designs for Parklife and Creamfields festivals, Adidas and The Hut Group brand launches, as well as bars, restaurants and hotels events. But with the event industry in disarray from the pandemic and global lockdowns, it has spent the past 15 months planning for the future.
With the support of Made Smarter, the industry-led government-funded programme, Visual Architects has invested in a machining robot which has transformed its design and manufacturing capability and brought 70% of previously outsourced production in-house. The business can now work at much greater speed, reducing processes that would previously have taken seven days down to one, increasing production capacity significantly. The technology also allows limitless customisation and improved product and design, enabling Visual Architects to reach new global export markets and at least double its sales over the next three years.
With further support from Made Smarter, the business has developed a digital roadmap which includes plans for adopting additive manufacturing technology to rapidly test ideas and concepts at a lower cost, and Virtual Reality headsets to allow customers to experience design concepts in first person prior to construction.
With nightclubs back open and most COVID rules in England now lifted, managing director Lefteris Angelidis is positive about the business's recovery and plans for growth: "Our aim is to become global experiential event creators with a manufacturing base in the UK which is capable of making cutting edge, high end products and new creations and innovations. Design and production are changing not only in clubs and festivals but across all sectors of work life and business, and we are in a position to push this even further."
Donna Edwards, North West adoption programme director at Made Smarter, said: "We are delighted to have provided such valuable and timely support to Visual Architects during what has been an incredibly difficult period for their business and the wider event industry. Visual Architects is a superb example of a Made Smarter-supported business which has identified the value technology and digital skills can bring to its operations. It has used the last 18 months to regroup and power forward with its digital transformation."
::
Newton-le-Willows-based construction equipment and services provider Speedy has partnered with Aero Healthcare and the British Heart Foundation (BHF), installing Automated External Defibrillators (AEDs) at all of the company's operational locations UK-wide, while committing to help raise funds for lifesaving research into heart conditions.
Aero Healthcare has supplied 170 Heartsine PAD 500P defibrillators to the firm as part of the rollout, helping it to make a life-saving difference for colleagues, customers, and local communities across the country.
There are more than 30,000 out-of-hospital cardiac arrests in the UK each year, and every minute without CPR and defibrillation decreases a person's chances of survival by up to 10%. Defibrillators restore a normal heartbeat by sending an electric pulse or shock to the heart. They can also restore the heart's beating if it suddenly stops. Speedy colleagues at every store will be trained to use the defibrillators, while receiving CPR training from the BHF as part of the partnership.
Speedy has pledged to help raise much needed funds for the BHF as part of a long term partnership with the charity. The money raised will help the BHF to fund lifesaving research into heart and circulatory conditions such as coronary heart disease, stroke, vascular dementia and risk factors such as hypertension and diabetes. Staff are also participating in a BHF-supported health and wellbeing programme, which includes health checks and personalised advice on decreasing cardiovascular risk.
Russell Down, Speedy chief executive, said: "The safety and wellbeing of our colleagues and customers is our number one priority. By installing AEDs at all of our sites, we can be confident that if colleagues, customers or nearby residents suffer a cardiac arrest, we have the means to make a lifesaving difference as part of a first medical response. We're delighted to partner with the BHF and support a cause we are passionate about, while also helping to improve the health of our colleagues."
::
Fridays has joined forces with Everton Women, becoming the team's official restaurant partner for the 2021/22 season. The collaboration will see the two work collectively to raise awareness of women in sport.
As part of the agreement, Fridays' branding will appear on pitchside advertising at Everton's Walton Hall Park stadium, with the restaurant also getting access to matchday experiences, player appearances and official merchandise for giveaways.
The news concludes five partnerships that Fridays has recently announced within women's football. This includes principal partnership of Hashtag United, sleeve sponsorship of Birmingham City and back of shirt sponsorship for Southampton and Rangers. This investment is part of the group's commitment to positively campaign and raise awareness of women in sport, as well as growth of the women's game.
Dan Staples, chief marketing officer at Fridays, said: "It's an absolute pleasure to be the official restaurant partner of Everton Women this season. After a busy summer of signings, we are excited to watch and support the team as they challenge for honours this season. Furthermore, we are very proud to work with everyone at Everton Women, and our four other new club partners, to help raise the profile of the women's game and inspire the next generation."
Everton Women club captain, Danielle Turner, said: "It's great to have Fridays partnering with the team and also pledging to help raise awareness and celebrate the successes of women in sport. The growth of the women's game over the past few years is there for everyone to see and, as a club, we have been moving in a really position direction both on and off the pitch. We're all so excited now to get the season under way and it's fantastic to have Fridays as our newest supporters".
::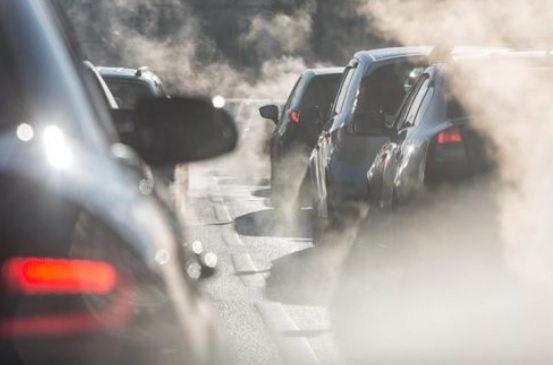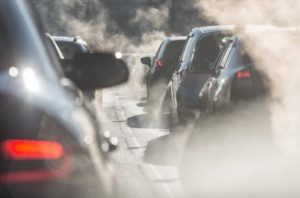 Salford City Council has approved Greater Manchester's final Clean Air Plan to tackle the problem of air pollution on local roads, which contributes towards at least 1,200 deaths per year in the city region.
All 10 Greater Manchester (GM) councils are considering the GM Clean Air Plan at meetings taking place throughout July, after the plan was endorsed by the 10 GM local authority leaders at a Greater Manchester Combined Authority (GMCA) meeting on June 25.
The Clean Air Plan includes proposals for a GM-wide Clean Air Zone, which is anticipated to launch on May 30, 2022, alongside more than £120m in government funding to support local businesses to upgrade to cleaner, compliant vehicles so they can travel in the zone without incurring a daily charge.
Cllr Mike McCusker, lead member for planning and sustainable development at Salford City Council, said: "The approval of this plan is a huge step forward in our efforts to make the city of Salford a greener, safer and more sustainable place to live and work.
"This plan helps to tackle air pollution and prioritises the health and wellbeing of our residents. It is a major development for Salford and Greater Manchester more widely, it will improve the health of our city region and commits to working collaboratively to ensure that we reduce pollution levels for years to come."
::
Eurowings will become the latest airline to relocate to Manchester Airport's new-look 'super-terminal' today (August 2).
The Terminal Two extension opened to the public on July 14, with Jet2.com and TUI operating from there in the first week.
Singapore Airlines, Etihad Airways, Qatar Airways, Brussels Airlines, airBaltic, Ethiopian Airlines and Aegean Airlines have all now followed suit in moving their operations to the new terminal.
Passengers travelling with Eurowings should now use Terminal Two from today. Those with Manchester Airport car park or lounge bookings will have them moved across and customers will be notified accordingly.
As summer progresses and international travel restrictions ease, further airlines will move across. Passengers are advised to keep an eye on the airport's social media channels for the latest advice, guidance and information.