COVID-19 testing firm embarks on further international expansion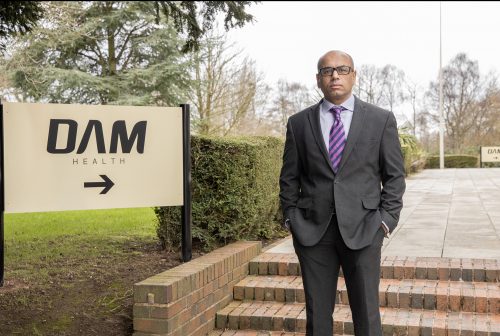 A Liverpool coronavirus testing firm is embarking on an international expansion.
DAM Health, which operates from a base in Mossley Hill, has opened 12 new COVID-19 testing clinics in Mexico this week – adding to its 35 UK clinics with another 13 already operating in Spain.
The firm opened six of the new Mexico clinics in the popular Playa Med area, with one in the tourist hotspot of Cancun, one in Playa del Carmen, two in Tulum and another two in the hotel area.
One rapid PCR testing centre has opened in the capital, Mexico City, while the other five are in the Santo Domingo district.
DAM Health is led by Prof Frank Joseph, who said: "We're really proud to be opening more clinics and taking our operations from Liverpool to Mexico.
"Mexico is a country who will massively benefit from our presence, not least given that people looking to travel to popular destinations like Cancun and Playa del Carmen can be safe in the knowledge that a trusted and reputable UK company will be on hand to provide PCR tests and fit to fly certificates very quickly in order to get them home safely again.
"Of course, tackling COVID-19 is a global effort and we are working hard to keep the virus under control in the UK, but it really is vital we support other nations, too.
"It is just all part of our aim to operate at the highest standards, support this global battle and make sure those in need are looked after."
DAM Health will now look to open more clinics across Europe with centres in Malta, Italy, Greece, Portugal and France coming soon.