Iconic furniture retailer Arighi Bianchi in digital bounce back with new MD at the helm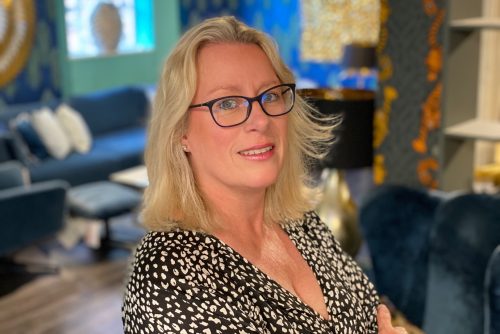 X

Register for free to receive latest news stories direct to your inbox
Register
Working in the family business wasn't 'Plan A' for Sarah Bianchi, the new managing director at iconic furniture and home furnishings retailer, Arighi Bianchi.
After taking off to London to work for City Corp, which she admits she didn't enjoy, Sarah joined the former Prime Minister Edward Heath MBE as private secretary after seeing an ad posted in the Evening Standard.
"I had completed a secretarial course in Oxford and had done politics for A-Levels so I thought why not," she recalls.
"It was actually lots of fun and I had a really good time.
"One of my responsibilities was finding people to invite to Sunday lunch at his home in Salisbury and he wouldn't know who was on the list until the Friday before when he opened his briefcase and looked at the list.
"Often people couldn't believe they had been invited!"
Sarah worked with the former PM for five years but decided to return home to Cheshire as she missed being close to her family and friends and immediately joined the family business, aged 23.
She has since been responsible for running the carpet division, setting up the gift shop, HR, buying and has now taken the reins as managing director after dad Anthony, aged 87, decided to take a step back.
The retailer has been supplying customers across the UK since 1854 from its headquarters in Macclesfield.
The £18m turnover company is thought to be the oldest family-owned furniture business in the UK, with fourth and fifth generations now at the helm.
While Arighi Bianchi is still attracting visitors far and wide to its 60,000 sq ft emporium, through Sarah's leadership, the business is also focusing on expanding its online and digital offering.
It plans to take a bigger slice of the market from competitors such as John Lewis, Next and Made.com.
The company has had an online presence since 2015 but there has been a bigger push for online sales since the pandemic, which saw Arighi Bianchi close its shop for the first time in its 165-year history.
Said Sarah, 52: "We were lucky that when the pandemic hit, we had an online presence.
"Previously the website worked as a marketing tool where customers saw a sofa and then came into the store to have a look.
"But the pandemic has changed people's buying habits as they're now willing to buy a sofa online without coming into the store to have a look first.
"We also saw the average order value go up alongside that.
"Consumers were also paying more for dining tables as they are spending more time at home, they are socialising with friends at home so then having a nicer dining table was also important and they were happy to buy that online too.
"This has led us to make sure that we can then describe and show the product the best we can and investing more on our online presence and cementing the business as a national brand has been critical."
Arighi Bianchi was established in 1854 by emigré Italian clockmaker Antonio Arighi, who later went into partnership with fellow-emigré and cabinet maker Bianchi.
The Victorian Arighi Bianchi building in Silk Street, Macclesfield, was built in 1890 and is grade 2* listed taking centre spot in the town.
Today, the company employs more than 150 staff across its store, café-bar and distribution centres in Macclesfield.
The huge store is a quirky emporium offering sofas, beds, tables and chairs as well as carpets, flooring, blinds, curtains and fitted kitchens through its Kitchenality concession.
Customers include celebrities, royals, and reality TV stars including Love Island's Molly- Mae Hague and Vicky Pattison.
While Arighi Bianchi embarks on its ambitious growth plans, the retailer is also keen to attract a wider consumer base including more young people.
To spearhead this growth, Sarah's daughter Lucy Mather has joined as head of communications.
Said Sarah: "We're firmly established with the older generation but we are keen to attract younger customers to the business and communicate the diverse range in our offering.
"We can see through social media such as Instagram and Pinterest how engaged young people are when it comes to home furnishings and we want to make sure we are targeting the whole marketplace.
"I'm really excited to welcome Lucy as the next family member to join the business.
"She will support our digital progression and is helping us to utilise the latest digital techniques to reach our customers nationwide, through the site, social and PR."
Sarah added: "People often ask how we all work together as my dad still comes in, my brother Nick also works with us as do my cousins.
"But we all get a chance to say what we want even if it gets heated and two minutes later Nick is asking dad about golf or we'll start talking about dinner and weekend plans.
"We all get on well and it just works for us."