Bolton Wanderers avoid sanctions after settlement with creditors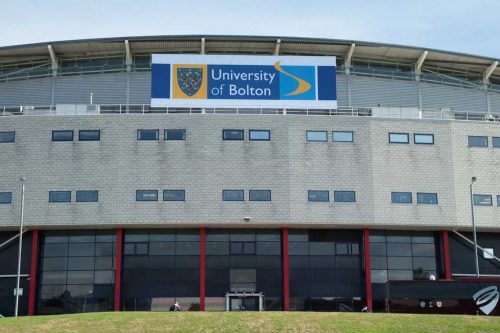 Bolton Wanderers FC has avoided the threat of a points deduction after settling all its affairs related to its acquisition from administrators two years ago.
On August 28, 2019, administrators announced they had sold the club to preferred bidder Football Ventures.
Under English Football League (EFL) rules anyone taking a club out of administration has two years to reimburse creditors at least 25 pence in every pound owed or face the possibility of sanctions, including a 15 point deduction.
But today, the club announced that it has met its obligations and agreed settlement arrangements with its unsecured creditors, believed to amount to around £3.5m.
Club chair, Sharon Brittan, led the process and said Wanderers can now focus on an exciting future.
She said: "After a very challenging two years we are absolutely delighted to confirm that the club has reached agreement with its unsecured creditors.
"This ensures that we have met our obligations, satisfied the EFL requirements and are, therefore, free of any embargoes and penalties."
She added: "I would like to thank our amazing colleagues who have worked tirelessly throughout this process over the past two years and also the creditors whose patience and understanding have not only been helpful but truly appreciated.
"I'd also like to place on record our gratitude to the EFL, Jason Elliott of Cowgill's, Paul Appleton of Begbies Traynor Group and our former COO, Andrew Gartside.
"As custodians of Bolton Wanderers the future now looks extremely bright and we can now continue delivering a high performance, but sustainable football club led by the board, our manager Ian Evatt, CEO Neil Hart and our talented and hard working colleagues."
Football Ventures was named preferred bidder by the club's joint administrators on July 1, 2019. Sharon Brittan and Parminder Basran were behind the company that was set up in January with the purpose of buying the club.
It is understood they inherited debts of around £10m in unsecured creditors, such as HMRC, Bolton Council, St John's Ambulance, and local suppliers
Administrators were appointed to the club on May 13, 2019, to "ensure the continued existence" of the club.
Paul Appleton and Asher Miller of David Rubin & Partners were brought in to both Bolton Wanderers Football & Athletic Club (BWFC) and Burnden Leisure Limited (BLL).
The club had been struggling for months and earlier in May 2019 chairman Ken Anderson said he had little or no choice to call in administrators to ensure the future of the club, on the day that it faced action by HMRC in the High Court over £1.2m of unpaid taxes.
The move came after a proposed takeover by former Watford FC owner, Laurence Bassini, collapsed.