Expansion of scheme helping teens to access high profile career openings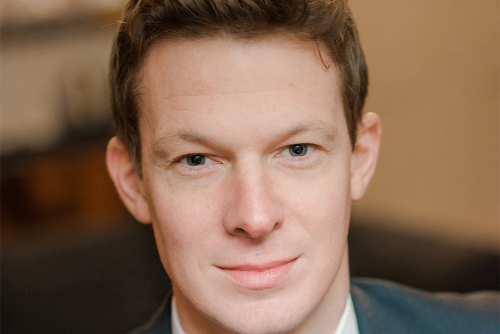 Teens in Liverpool and surrounding areas will get support to access competitive jobs in finance and engineering, through a new partnership between the University of Liverpool and the Sutton Trust.
The scheme, worth £140,000, will benefit 70 students this year. The Trust estimates its support generates a 14:1 return on investment in helping young talent gain access to employment.
The partnership between the Trust and the university will see an expansion of two of the Trust's successful Pathways programmes to the region – Pathways to Engineering, and Pathways to Banking and Finance.
This expansion follows a highly successful partnership with the university on the Pathways to Law programme. The Pathways programmes support high attaining students from lower income backgrounds to access leading careers.
Students across both programmes will be supported over two academic years to build the knowledge, skills and confidence needed to go into higher education and the workplace. They'll gain access to industry insight placements, experience undergraduate learning through lectures and workshops, network with professionals, and take part in social activities.
The programmes are open to students who live within commuting distance of the university. The regional expansion marks an important step towards improving access to the professions for students in all areas of the country.
The expansion of Pathways to Banking and Finance to Liverpool has been supported by the programme's founding corporate partner, Deutsche Bank, alongside a consortium of other funding partners and supporters.
The Sutton Trust's Pathways programmes are designed to widen access to the professions, providing both academic and sector-specific support to help young people to make informed choices about their career paths.
The in-person Pathways programme offers work experience placements, a programme of after school and weekend events, and the chance to attend a four day residential conference packed with talks, skills sessions and networking opportunities.
As a response to the pandemic, the Sutton Trust has also introduced a Pathways Online stream, to provide guidance, support and insight to students who do not live near a partner university, or who prefer to study remotely.
The Sutton Trust's Pathways programmes are open to all Year 12 students who attend – and have always attended – a state school or college in the UK, and to pupils who live within a commutable distance to the university they are applying to.
Analysis of UCAS data found that young people who took part in Pathways programmes between 2006 and 2016 were three-and-a-half times more likely to receive an offer from a top university than their classmates with similar grades and from similar backgrounds.
James Turner, chief executive of the Sutton Trust, said: "Our Pathways programmes are a fantastic opportunity for young people to gain insights into competitive careers and to get a first foot on the ladder to university and the professions. We are thrilled that students from Liverpool will now be able to access these opportunities, which we know can make a real difference to their futures."
Prof Gavin Brown, pro-cice-chancellor for education at the University of Liverpool, said: "Building on our successful partnership with Sutton Trust in promoting access to legal career pathways, the University of Liverpool is delighted to expand this important work into new Pathways programmes for finance and engineering.
"As a research-intensive university with a strong track record of improving the social mobility of our students, we recognise the importance of widening access to university for all those with the potential to succeed."
He added: "By bringing together employers, academics and current students, we will support participants to go on to fulfilling careers including in advanced engineering, banking and finance/financial technology."
Tiina Lee, Deutsche Bank CEO, UK and Ireland, said: "Deutsche Bank has long advocated for widening access to our industry, and as the Pathways to Banking and Finance founding corporate partner, we're proud to see this exciting expansion. It's fantastic that high achieving young people from disadvantaged backgrounds in Liverpool, Merseyside and the West Midlands will now have the opportunity to apply to future cohorts.
"It's crucial that the financial sector continues to recognise the importance of diverse incoming talent, regardless of socio economic background. It's critical to raise aspirations, dispel myths of banking and finance and ensure bright young people have the knowledge to make informed decisions about their own futures. We look forward to continuing our support of this transformative programme."