Decision to ditch 'vaccine passports' welcomed by night time economy tsar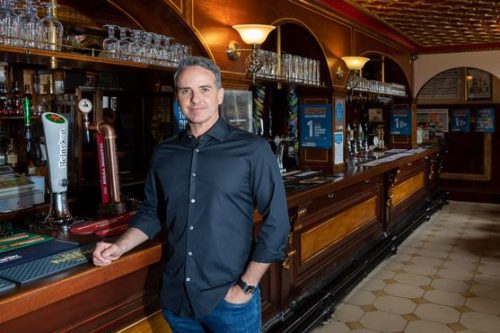 Greater Manchester's night time economy tsar has welcomed the Government's decision to ditch the introduction of 'vaccine passports'.
Prime Minister Boris Johnson had said he would impose the measure on night clubs and big events from the end of this month, requiring people to prove they have been doubled vaccinated against the coronavirus by using the NHS app on their phone.
The policy was seen, by some, as a ploy to force more young people to take up the option of a double vaccine jab to reduce the spread of the virus.
But today (September 12) Health Secretary Sajid Javid confirmed the plan has now been dropped.
He told the BBC: "We shouldn't be doing things for the sake of it."
He said the Government had looked at the evidence, adding: "I'm pleased to say we will not be going ahead."
However, Downing Stgreet cautioned that the proposal would be kept "in reserve" should it be needed over autumn or winter.
Sacha Lord, night time economy adviser for Greater Manchester, and co-founder of the Parklife festival, taking place this weekend, welcomed the decision. He said: "I'm pleased to see that the Government has listened to the events and nightlife industry and dropped the plans for vaccine passports.
"The plans were untenable and illogical and there were multiple factors which would have been discriminatory and legally questionable.
"As a sector, we can now move forward, without hesitation or vague regulations.
"We have welcomed over 80,000 visitors to this weekend's Parklife Festival.
"Having been forced to cancel the festival last year due to COVID, it is a momentous weekend and a hugely positive step as we try to rebuild the events industry in the UK."