HGV driver crisis puts Co-op on road to lower profits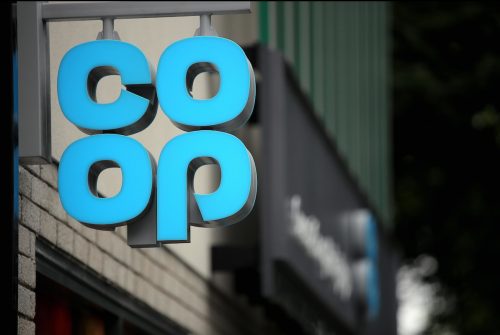 The Co-op Group expects its full-year profits to be lower because of the HGV driver shortage that is impacting the UK supply chain.
The retail group has more than 2,700 food stores and has seen a "significant increase" of 6.5% on its food sales from pre-pandemic levels, even though the first half of this year was down slightly from last year's lockdown-boosted levels.
But the impact of Brexit is combining with the uncertainty and added costs that Covid-19 is bringing. The group highlighted "external forces" of the HGV driver shortage, inflation, rising Covid-19 cases and the ongoing aftermath of Brexit.
It said: "The unplanned supply chain challenges and ongoing Covid costs will bring greater levels of uncertainty. This will in turn apply pressure on our prior expected level of profitability for year end."
The Co-op is working with Defra, other retailers and the logistics sector to minimise the impact of the industry-wide problem.
Co-op chief executive Steve Murrells acknowledged the group's commercial performance has "been impacted by Covid-19 and Brexit headwinds".
He said: "As we continue to experience the effects of the Covid-19 crisis, it is clear that things will never be the same again. As a business and as a society, it is crucial that we learn from the last 18 months, particularly as we turn to the momentous task of rebuilding Britain and face into the continuing disruption to our business and our supply chains.
"Despite the challenges that the pandemic has presented to us, we have adapted to become more efficient and agile, which has allowed us to continue to feed and care for the nation throughout the crisis."
The group generated revenues of £5.6bn in the 26 weeks to July 3, up 4% on 2019 but down 3% on last year, which was skewed by the impact of the first lockdown.
It recorded an underlying operating loss of £15m, although its statutory profits were boosted by a one-off gain of £99m from a settlement owed to the Co-operative Bank.