Popular bakery to bring new pastry kitchen and coffee to Kampus

Manchester bakery Pollen is to open a new pastry kitchen and café at the city's Kampus garden neighbourhood.
Expanding on their Ancoats offer, the independent sourdough and viennoiserie bakery is relocating its pastry team to Kampus and launching an expanded brunch menu. The bakery will be taking over a 2,600 sq ft unit on the ground floor of Kampus, where customers will be able to see the patisserie masters at work within an open kitchen.
The new location, which will look out over the Kampus garden, will feature a café with indoor and outdoor seating and room for workshops and supper clubs.
It's the latest in a string of announcements of independent businesses signing up at the Kampus community developed by Capital&Centric and HBD, and will sit alongside General Stores and Nell's pizzeria.
A homegrown Manchester success story, Pollen began life in a railway arch underneath Manchester Piccadilly in 2016, where punters would queue round the block for their legendary cruffins – part croissant, part muffin – and sourdough bread.
Founded by Hannah Calvert and Chris Kelly, it was born from the couple's love of quality produce and incredible flavours sampled on their travels around the world.
Hannah said: "We'd been looking for a place in the city to grow for a while and Kampus really appealed to us.
"The location right next to the canal is perfect and it's rare to find somewhere with such a strong sense of community and independent spirit, where we'll be side by side with other like-minded businesses.
"Alongside all the usual grab and go Pollen favourites we're going to be expanding the brunch menu, with lots of local seasonal produce and some exciting new creations. The support we've received from the Manchester community over the years has been incredible, so it's great to start the next chapter with a new cafe, even more cakes and pastries in a pretty incredible setting."
Adam Higgins, at Capital&Centric, said: "In only a few years Pollen has become a real Manchester treasure. They struck a winning formula with their amazing hand made produce and it showed with their loyal following willing to queue round the block for hours.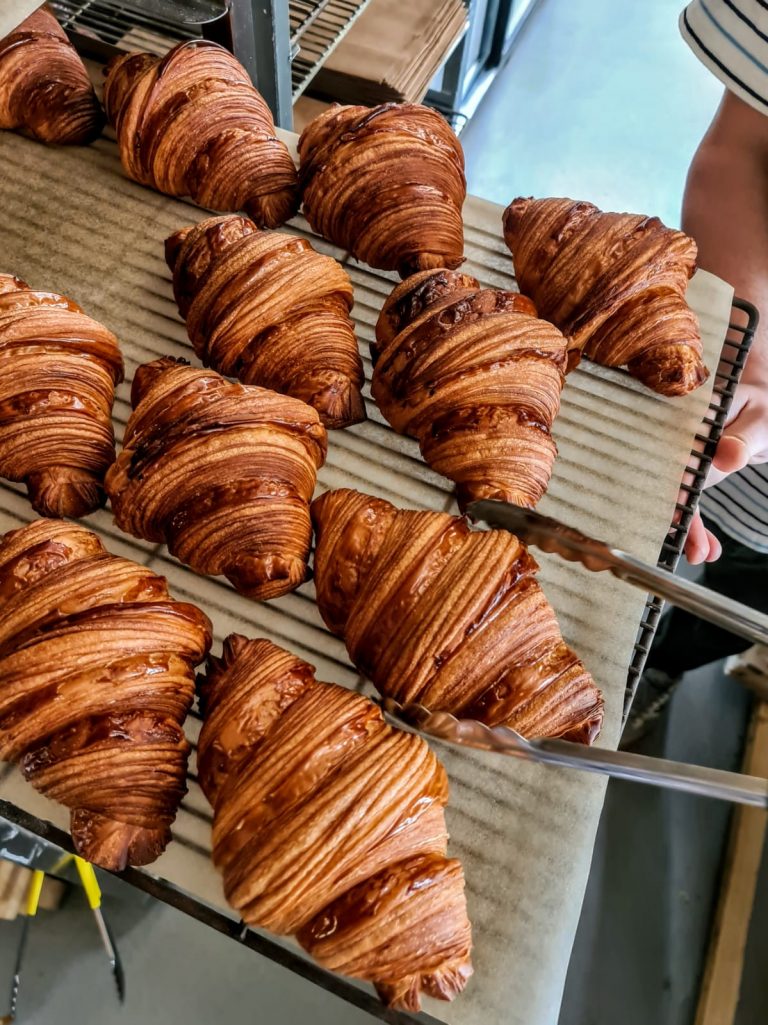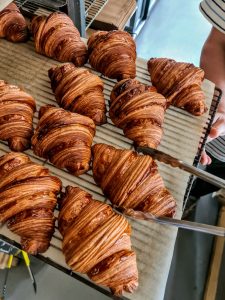 "It's a massive coup for us to be bringing their famous bread and bakes right into the heart of the city centre at Kampus and we're proud they chose to be part of our growing community of indie businesses.
"It'll be great for our residents to be able to pop downstairs and enjoy a coffee and a pastry in the morning or for those who work nearby to grab a loaf or stop by for lunch."
The brand, which champions local makers and producers, plans to fill the site with feature elements which will nod to collaborations with friends such as Iconic Hayley McCrirrick artwork on the walls and handmade serve ware by Frida Cooper. The retail store will sell Pollen totes with artwork designed by Caroline Dowsett alongside staples such as the infamous croissant butter and enamel croissant pins.
Fit out of the store is set to begin next month, with opening planned in early 2022. Crafted by Manchester-based design studio NoChintz, the interior will feature soft organic textures and colours, creating a calm and understated home in homage to the natural ingredients from the menu.
Kampus, is a vibrant new neighbourhood built around a garden. Its collection of old and new buildings offers a melting pot of architectural styles and builds on a rich cultural heritage, making use of historic buildings that lay derelict for years, next to the famous Canal Street in Manchester's Gay Village and minutes from Piccadilly Station.
The Kampus gardens and Bungalow are the central feature of the community and are permanently open to the public, with the Bungalow operating as a village hall for pop-up events and community groups.
Residents have already moved into the one- and two-bedroom apartments in the red-brick new building North Block and refurbished 1960s brutalist tower called The Stack, with North's sister building South Block and two beautiful Victorian shipping warehouses, Minto & Turner and Minshull House set to fully open over the coming weeks.