Corporates must know if their pension scheme supports their ethical values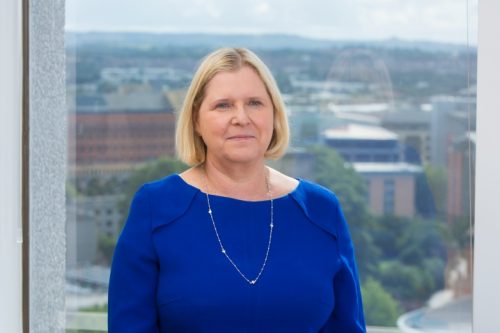 By Sasha Butterworth
As the world realises the true scale of the climate crisis, people are starting to ask questions about where their money is being invested.
As a result, there is pressure on employers to do more to align their pension schemes' funds with the increasingly loud sustainability voice coming from their employees.
Even if your employees are not protesting outside the office, they do care about this. Have carbon emissions and environmental impact been taken into consideration as part of your pension strategy?
As companies start to make more claims about being a responsible business, and sustainability in particular, you may want to make sure your pension scheme is not investing in assets diametrically opposed to your corporate values. For many businesses, pensions will be a significant blind spot.
PR disaster waiting to happen?
Ethical values are becoming a big factor in people's career decisions. As a result, the way your pension scheme is investing and into which funds, could be a deciding factor in whether a talented new candidate accepts a job with your business, and whether a star employee moves on.
Some organisations have also suffered high profile PR scandals when their pension scheme was revealed to be at odds with the ethical standards they claimed to adopt.
The Church of England experienced this when it discovered it had assets invested in Wonga, yet the Archbishop of Westminster had previously vowed to replace payday lenders with credit unions.
Schemes signalling change
In the Australian case Mark McVeigh v Retail Employees Superannuation Pty Ltd (Rest), a member alleged that the climate change information provided by the scheme was insufficient to discharge its statutory duty to disclose such information.
In response, the AU$57bn superfund said in a public statement: "Climate change is a material, direct and current financial risk to the superannuation fund," and "Rest, as a superannuation trustee, considers that it is important to actively identify and manage these issues."
It agreed to "align its portfolio to net zero by 2050 and report against the Task Force on Climate-related Financial Disclosures (TCFD). The fund will conduct scenario analysis to inform its investment strategy and strategic asset allocation, disclose its entire portfolio holdings, and advocate investee companies to comply with the goals of the Paris Agreement."
Taking action
Green finance is a key theme of COP26 this November. This will put ESG investing and pensions on the radar of businesses and individuals around the world.
Another reason for corporates to act sooner rather than later is the arrival of new regulation requiring large pension schemes to disclose their climate-related risks. This comes into effect on 1 October 2021, for the largest schemes and we are likely to see this trickle down to smaller schemes as well.
It is hoped that this will make it easier for companies to work out where funds are investing and what risks they may be exposed to, including the risk of stranded assets (eg fossil fuels). You can also have a direct conversation with your pension provider or trustee board – you're unlikely to be the only one asking these questions.
Likewise, if you're involved in, or transferring to, a pensions master trust, ask which funds are available for employees to invest in, to ensure you're not running the risk of greenwashing.
It's important that corporates take proactive steps to discover any areas they're not happy about, so that they don't get caught out with reputational risk and being out of step with their future talent and their own sustainability agenda.
Sasha Butterworth is partner and head of pensions and incentives at UK law firm TLT