Virtual reality group visualising strong second half performance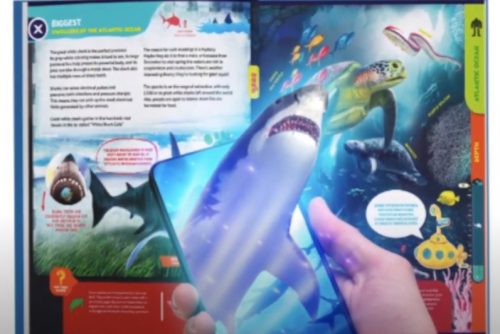 Salford immersive entertainment business, Immotion Group, is recovering from the pandemic lockdowns with the prospect of a strong second half ahead of it.
Reporting interim results for the six months to June 30, today, it revealed improved revenues, a decrease in losses, and record third quarter trading.
Turnover for the reporting period was £2.760m compared with £818,000 the previous year, while a pre-tax loss of £1.427m was an improvement on last year's £2.574m pre-tax loss. It said it achieved a near breakeven result with a £31,000 EBITDA loss.
Immotion has achieved six consecutive months of underlying EBITDA profit, between April and September, and record group results for June, July and August.
The second half of the fiscal year is expected to be strongly cash generative. Cash on hand stands at £900,000, compared with £600,000 at June 30.
Almost all its location based entertainment (LBE) sites are now open and trading, and the group is seeing second half growing revenues and contributions from its home based entertainment (HBE) and Uvisan divisions. Uvisan cabinets can clean tech equipment, such as phones and other small items, of any infections or viruses and has received its first significant NHS order for 64 cleaning cabinets.
Immotion said it is preparing to launch a new LBE zoo offering in spring 2022 and will launch a new HBE product, 'Vodiac' in the final quarter of 2021.
Chairman, Robin Miller, said: "Our H1 result is very encouraging, particularly as conditions in the early part of the period remained challenging to say the least.
"April saw us reach underlying EBITDA profit for the first time, and we have maintained this performance every month since. Our core location based entertainment business has recovered strongly and enjoyed a buoyant summer period.
"Following this, we have seen a very strong start to H2 and, accordingly, we expect Q3 to deliver overall group revenue of circa £3m and EBITDA of £0.6m.
"Momentum is growing in our HBE and Uvisan businesses and this augurs well for Q4 when we believe, based on current performance, they will in aggregate deliver significant revenue, margin and net cash inflow."
He added: "Our LBE business will continue to focus on larger installations while creating new content to launch into the global zoo market – which we believe to be considerably larger than the aquarium market – in the early part of next year.
"HBE, while continuing to build momentum with the "Let's Explore Oceans" range of content, will also be launching an exciting new product, "Vodiac", offering a much broader and deeper choice of channels.
"Securing our first significant order for the NHS was a major milestone for Uvisan, our UV-C disinfection business.
"This, plus the ongoing pandemic and resultant heightened profile of workplace safety and hygiene, gives us confidence that demand for these products is going to be with us for the foreseeable future and provides a positive backdrop for growth."
He said: "The creation of the HBE and Uvisan divisions has provided us with two further significant growth opportunities and the early signs are very promising. This is a real testament to the team, its entrepreneurial spirit and determination not just to survive but to prosper.
"In conclusion, we have confidence that there are plentiful growth opportunities ahead."