PMJ funds sustainable modular build in Merseyside through £910k package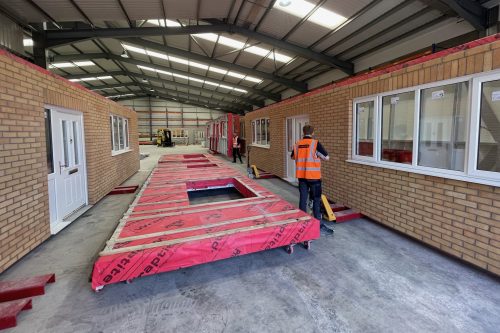 Blackburn-based PMJ Capital has provided a facility of £910,000 to fully fund the build cost for a new development by Ellesmere Port developer Starship Group.
Oakdale Gardens, located on the Wirral, is a development of eight carbon zero bungalows which will be delivered using modern methods of construction.
These homes will be constructed at Starship's manufacturing facility in Deeside and installed on site, with the whole development being handed over for completion in just 17 weeks.
Established in 2019, Starship Group has now completed a number of high profile developments using its modular system and has delivered some of the first carbon zero affordable homes in the UK.
PMJ managing director, David Rainford, said: "As a funder this scheme is a great opportunity for us to support a modular build system, which has many added benefits such as energy efficiency and speed.
"There is a national shortage of bungalow schemes as developers look to build bigger properties to release more value.
"Dave and his team's commitment to build much needed highly sustainable homes is exemplary and we are proud to be able to support them."
Starship director, Dave Dargan, said: "We are excited to be delivering another groundbreaking project delivering more zero carbon affordable homes for our customers.
"This project is part of our wider commitment to deliver real innovation and to raising the standards of the next generation of affordable homes."
Work at Oakdale begins immediately with the scheme due for completion in December 2021.