Home textiles business wins copyright infringement case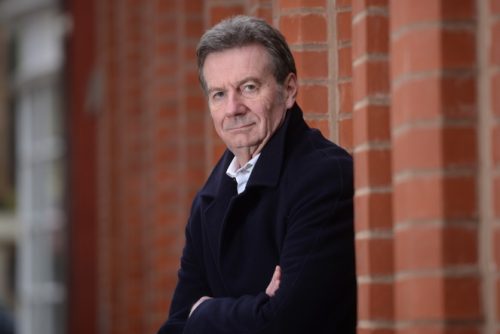 A Denton-based home textiles supplier, advised by Manchester law firm Taylors Solicitors, has won significant five-figure damages following a successful claim for copyright infringement.
Taylors partner, Tony Catterall, a copyright specialist, issued proceedings in the Intellectual Property Enterprise Court on behalf of Portfolio Home against Birmingham-based Manor Park Trading Company.
Portfolio Home's innovative and best-selling design, Orkney, was copied by Manor Park Trading, which marketed its fake product as 'Aztec' on online marketplaces such as Amazon.
Sales of Orkney declined significantly following the launch of Aztec in 2017.
Manor Park Trading initially denied the copyright claim on the basis that the respective designs were different, but admitted liability immediately before trial in 2019.
The business submitted to injunctions restraining sale of Aztec and an order for an inquiry as to damages, which took place last month.
The judge accepted Portfolio Home's calculation for its lost profit for the period in which Aztec was on sale, plus the following two years, ordering Manor Park to pay damages, plus a costs contribution.
Portfolio Home is a designer and supplier of bed linen and sheets, cushions, curtains and towels to high street and online retailers. It is a registered trademark of Bridstock Gate, which is part of the Evans group of companies.
Tony Catterall said: "We are delighted to have brought this claim to a successful conclusion on behalf of Portfolio Home. Reputable firms in the textile trade spend vast sums on their design function, and it is immensely frustrating to see a successful design copied.
"The result of this claim demonstrates that our clients can be confident of using the legal system to protect their investment in original designs."
Portfolio Home managing director, Paul Callan, said: "We are pleased to have concluded this claim on the basis that we have established the principle that the Evans group of companies will not stand for copyright infringement.
"We take great pride in the innovative nature of our products and invest heavily in the design of our original textile ranges. This case has shown that we will pursue anybody who crosses the line into plagiarism of our designs."