£1.6m investment deal for social media-led travel business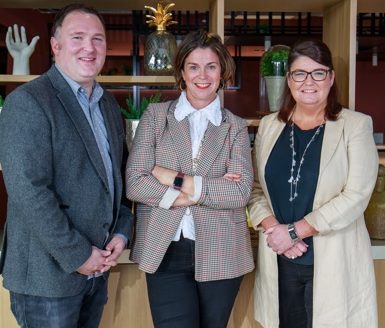 North west-based multi-family investment office Arete has led a £1.6m investment into Travel Seen, an early stage business co-founded by award-winning entrepreneur and travel professional, Jen Atkinson.
Jen rose to success as CEO of ITC Travel Group, during which time she featured on BBC2's Millionaire's Holiday Club – a behind-the-scenes look at luxury holidays.
Her new venture, Altrincham-based Travel Seen, is a 'mass luxury' travel agency that matches holidaymakers to destinations through social media influencer content, whether it's a family holiday in Cyprus, a girls' getaway to Dubai or trip for two to Mauritius, amongst other destinations across the globe.
Travel Seen will also offer customers exclusive experience packages, inspired by their favourite moments in TV, film and literature.
The business enters the market at a time of huge opportunity, following the relaxing of travel restrictions and pent-up demand in the wake of the pandemic.
Jen Atkinson said: "As we sat through various lockdowns, we became more dependent on our social media feeds, using them for inspiration and escapism when the freedom of travel was taken away from us.
"And although the world is opening up again, there has been a seismic shift in the market. Consumers today are more focused on experience-led content that can influence their decisions, which is where the idea for Travel Seen was born."
She added: "The investment led by Arete will help us to achieve our plans for growth and enable Travel Seen to connect even more holidaymakers with inspiring travel content.
"Arete really understands the travel industry and that, coupled with its excellent knowledge across digital and technology, will give us a competitive edge."
Travel Seen inspires bookings using experience-led content from influencers who have been chosen based on their compatibility with holidaymaker search history and social media activity.
Ben Hatton, partner at Arete, said: "This investment comes at a time of real change in the sector and Travel Seen offers a unique proposition to the market.
"Our knowledge of the digital environment, along with Jen's expertise in the travel sector, will enable us to assist Travel Seen towards its targets for growth, in what will be a pivotal time for the post-pandemic travel market."
The venture with Travel Seen adds to Arete's growing portfolio of travel brands, which includes Fairway Travel, the onsite travel partner for elite professional sporting events, players and media and personalised golf breaks business, Findagolfbreak.com.
The transaction was led by Ben Hatton and Andy Critchley at Arete. Matt Noon, Elan Iorweth of Hill Dickinson (legal) and Patrick Morris of Fairhurst (tax) also advised on the deal.
Liverpool-based Arete also operates out of Manchester.