GM organisations push forward with net zero targets
Greater Manchester businesses are ramping up plans as the city-region aims to become net zero by 2038.
Be.EV, Greater Manchester's largest public charging network for electric cars, has unveiled its stunning vision of the forecourt of the future.
Based in green oases instead of concrete eyesores, the ultra-rapid charging hubs that are part of its future expansion plans for the North West will allow EV drivers to charge their vehicles in as little as 5 minutes.
They will complement smaller charge-while-you-park mini hubs at retailers, workplaces, leisure centres and more.
The unveiling of the new designs is the latest step in Be.EV's plan to add 1000 chargers to the currently 140-strong network, including at least 10 large, ultra-rapid hubs.
Building is due to start in 2022 and the Be.EV team are in discussions with local authorities and landowners as they seek new sites.
The designs for the futuristic green forecourts were created by Lipton Plant Architects, who were briefed to show how the switch to electric vehicles won't just make driving greener but could also transform local areas by adding new green areas.
Architect Edward Lipton said: "A lot of charging infrastructure will have to be built to support a fast transition to electric. That's an exciting opportunity to reimagine a common feature of the built environment and transform urban spaces quite dramatically for the better.
"With EVs, there is no risk of spilling petrol and diesel, so the ground doesn't have to be completely sealed with concrete.
"There are no underground tanks to hold fuel that could get in the way of tree roots, so it's easier to green the space. As a result, EV charging hubs can be greener, cleaner, more pleasant environments."
Asif Ghafoor, CEO at Be.EV, added: "The fuel crisis is encouraging more people to consider EVs, and we want to make charging simple and effortless in Greater Manchester so we can all embrace electric.
"These new, ultra-rapid charging hubs will extend our current network by offering convenient and pleasant sites for motorists who just want to charge and go. We are actively seeking sites along motorways and major arterial roads."
Be.EV was appointed by Transport for Greater Manchester to take over the running and expansion of the Be.EV network.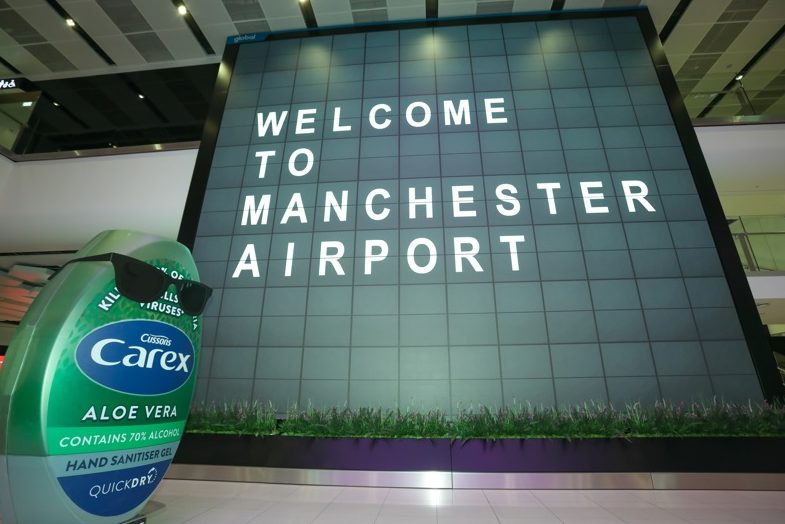 Also ramping of green plans is Manchester Airports Group (MAG).
It has today announced passengers at Manchester, London Stansted and East Midlands airports can now offset carbon emissions from flights they take to any destination, with any airline via an easy online process.
MAG will provide passengers at all three of its airports the ability to offset the carbon emissions from their flights in a new partnership with CarbonClick.
CarbonClick's voluntary offset tool allows passengers, regardless of their airline or destination, to quickly calculate the emissions from their flight and purchase carbon credits to compensate for them.
Every purchase can be immediately linked directly to the climate projects that CarbonClick supports in the UK and abroad.
They include Woodland Creation in the Lake District on Lowther Estate, Cumbria, which promotes biodiversity and reduces carbon and the risk of flooding and Promoting Improved Cooking Practices, which makes and distributes efficient charcoal cookstoves.
Today's announcement comes as MAG publishes its latest annual CSR Report, detailing the Group's work over the last 12 months in tackling climate change and supporting communities. In the report, MAG reaffirms its commitment to becoming a Net Zero Carbon business by 2038.
The report also documents other achievements including reaching 58% of energy used by the Group coming from renewable sources, 93% of waste diverted from landfill, delivering more than 23,000 hours of volunteering work by MAG colleagues over the last 12 months, and making available more than £253,000 from its Community Trust Funds to support communities throughout the pandemic.
Neil Robinson, MAG CSR and Airspace Change Director, said: "By offsetting emissions from their flights, passengers can make a real difference to worthwhile projects which support a sustainable future.
"Our partnership with CarbonClick makes carbon offsetting easy and accessible regardless of which airline you are travelling with or your final destination.
"High quality carbon offsetting is just one of the tools available to our industry as we work towards a greener future. We are confident this partnership will encourage our passengers to opt in and have a positive impact every time they fly with us."