Moneysupermarket makes £87m swoop for cashback business Quidco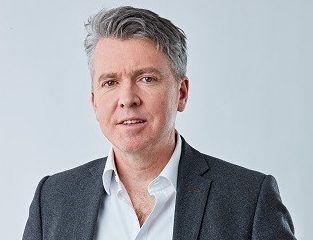 Moneysupermarket has swooped for cash back business Quidco in an £87m deal.
Quidco, which offers cashback to around 4,500 merchants including retail, travel and switching services and has operations in Sheffield, is the second largest cashback business in the UK with around 1m transacting users.
Chester headquartered Moneysupermarket said the acquisition of Quidco from Maple Syrup Media will provide an additional way for its users to save money while the cashback market had "significant headroom for further growth."
The initial consideration for Quidco is £87m cash with a further £14m deferred.
It said Quidco will benefit from the group's capabilities including its data, marketing and tech platform.
The acquisition is expected to be earnings accretive in 2022.
Quidco delivered revenue of £59.2m for the year ending 31 July 2021, with adjusted EBITDA significantly growing year on year to £7.9m.
Peter Duffy, CEO of Moneysupermarket Group, said: "Moneysupermarket Group exists to help households save money.
"Today we've added a broad and compelling cashback offer. We welcome Quidco: a profitable, successful business, with strong consumer engagement and high growth potential.
"We have experience of bringing complementary businesses into the Group and helping them thrive while sharing their capabilities more widely. Our growing stable of well-known and trusted consumer brands will provide households with an even more compelling savings offer. We look forward to working with Quidco to deliver this."
Paul Nikkel, founder & co-CEO of Quidco added: "As an early pioneer of cashback, Quidco has continually innovated to bring more cashback to more members. We are excited to continue this journey within Moneysupermarket Group which opens up more opportunities and savings for members."
The acquisition comes as Moneysupermarket provided trading results for the quarter ending 30 September 2021.
During this period revenues have grown 10% to £76.4m.
The group said in insurance, competition for visitors intensified while car and home insurance markets softened.
It said overall Money revenue for the quarter was close to 2019 levels as borrowing conversion continued to improve and banking benefitted from further promotional deals.
In July and August, wholesale energy prices continued to rise steeply, keeping customer savings at "unattractively low (and often negative) levels."
The further substantial increases in wholesale prices from mid-September led to providers removing tariffs from the market, and "negligible energy switching."
The group saw some recovery in Travel, weighted towards the end of the quarter. In September, TravelSupermarket revenue was at c.30% of 2019 levels.
AJ Bell financial analyst Danni Hewson said Moneysupermarket's Q3 update was the "very definition of mixed" but there was enough in the statement and the company's latest acquisition to please the market.
She said: "The current energy crisis means there are very few attractive deals for people looking to change their heating and power supplier and the failure of smaller operators has left people loath to move anyway.
"This is a problem which isn't going away for Moneysupermarket but the good news is it pretty heavily diversified across different sectors and there was a notable recovery in the travel insurance space after a heavily disrupted 2020.
"There were signs of the ongoing cutthroat competition in the price comparison space which had a notable impact on Moneysupermarket's car and home insurance business.
"However, deals on credit cards and other financial products seemed to be doing the trick for this part of the business with the net result that it was almost back to its pre-pandemic levels."