Wireless connectivity offers solution to communities stuck in the broadband slow lane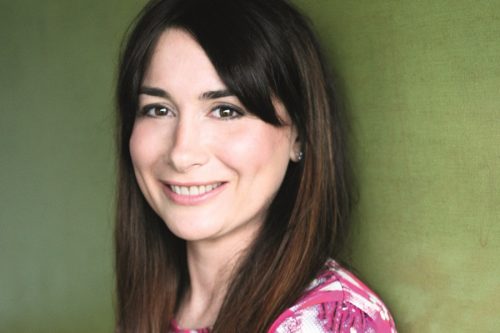 By Natalie Duffield, chief execuitve of WeLink Communications UK
The key features of many town and city centres haven't changed in hundreds of years, a gift for our heritage and tourism industry but often a nightmare for households and businesses trying to connect to the digital world.

The centuries-old buildings and thoroughfares that dominate destinations can make life difficult for broadband providers trying to bring gigabit connectivity to urban realms. Try laying fibre in a conservation area or indeed any densely populated location on time and on budget.
To overcome these challenges, WeLink Communications UK has launched Britain's first major wireless gigabit service to bring lightning-fast speeds to communities stuck in the broadband slow lane without the disruption and delay of digging up streets.
We are piloting the service in Edinburgh city centre where more than 1,300 premises are unable to receive broadband of more than 10 megabits per second, which is painfully slow. In contrast, WeLink is offering speeds of up to 1,000 mpbs – a hundred times faster – and can reach more than 8,000 premises in the Old and New Towns with the number growing all the time.
"Streaming is butter-smooth," said early adopter Robbie Godsell, a student taking part in the pilot project. "I'm able to do everything that I couldn't do before and it's made a big improvement to my quality of life".
Kashif Mahmood, a home worker, added: "Previously, we had tried numerous broadband suppliers; all of which offered the same download speed of 10mbps with 1mbps upload speed. This is despite me living in the very centre of Edinburgh, which shockingly is still constrained by old copper cabling and infrastructure. WeLink has honestly been revolutionary, especially with the current situation. The symmetrical download and upload speeds have blown even my wildest expectations. I find it fascinating that technology like this exists and yet not many people have heard of it. It's like going from driving a Ford Fiesta to a Formula 1 racing car."
WeLink wants to work with civic and business leaders who want to experience the same speeds in towns and cities across the UK.
The growing importance of the internet in our daily lives underlines the need for this future-proof technology. Homes and businesses increasingly rely on software to go shopping, entertain themselves, access education and healthcare and connect with customers for their products. The next wave of technological innovation will depend on lightning fast connectivity, as the Disruptors events will demonstrate. To anticipate this need, we will soon be bringing to market a wireless 2.5 gigabit service. Communities simply cannot af-ford to be left behind.
The government has set a target for at least 85 per cent of UK premises to have access to gigabit broadband by 2025. According to regulator Ofcom, just 1.4 per cent of postcodes were receiving gigabit speeds as of last year. The Public Accounts Committee has expressed doubts the already scaled-down target will be met on time. In the meantime, households and businesses must wait for infrastructure upgrades to reach their neighbourhoods and struggle on with substandard speeds for years to come.
It is reckoned that Britain will need to lay enough fibre to reach around the world nine times to achieve its ambition by the middle of the decade. Instead of getting wrapped up in disruption and delay, towns and cities can embrace our innovative approach, which extends the reach of existing fibre into an area using the latest advances in wireless technology and network routing to deliver gigabit speeds at a fraction of the time and cost.
We are delighted to be supporting the Disruptors events in the North and the Midlands to help highlight how locations can accelerate their economic development with lightning fast wireless connectivity – without the need to dig up streets.
---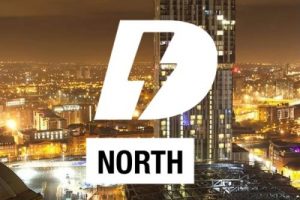 WeLink is supporting Disruptors North and Disruptors Midlands, the free-to-attend virtual conferences about how technology can improve your business and our regions.
Disruptors North takes place on Wednesday, October 20 with the Midlands event following on Wednesday, November 24. For more information, and to register for your free place, visit www.disruptorsconference.co.uk.

WeLink is part of the cities of the future session at 11am, alongside Slingshot Simulations, Tuya, Connexin and Ribble Cycles. Join the conference here.