Prospect of football at Gigg Lane as heads of terms agreed, says Bury FC administrator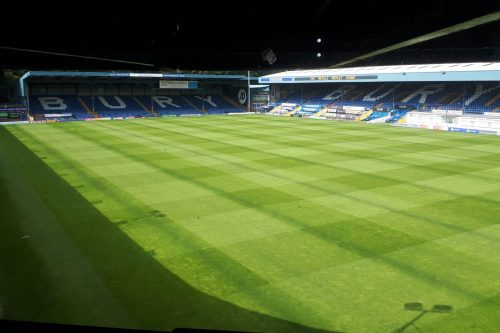 Steven Wiseglass, the administrator of Bury FC, said securing the future of football at the former League One club is a step closer after agreeing heads of terms with an association of supporters' groups.
Mr Wiseglass, a director of Inquesta Corporate Recovery & Insolvency, announced on Friday afternoon (October 22) that an agreement had been reached for the purchase of the club's Gigg Lane stadium, along with right, title and interest in, and to other assets, namely club memorabilia, goodwill and intellectual property, including the Bury FC name.
In May this year Mr Wiseglass announced that the 12,000-capacity stadium was being put up for sale.
Fleurets was appointed as the agent to actively market the stadium for sale and seek unconditional offers, with the aim of securing the best possible outcome for all stakeholders of The Bury Football Club Company Ltd.
Offers were received from a number of interested parties.
Mr Wiseglass said: "We have accepted an offer to purchase the Gigg Lane stadium and other assets, and have agreed heads of terms with the interested party.
"We remain hopeful that the deal will be completed in a timely fashion and will be a major step towards securing the future of football at Gigg Lane."
He added: "My hope has always been that Bury FC could be rescued and seek readmission to the football pyramid system, and this now seems a step closer to becoming a reality.
"Until the sale is completed, we are unable to make any further comment."
A statement, released by fans' group Est. 1885, shortly after the administrator's announcement, said: "We are pleased to announce that an association of Bury supporters' groups and Bury-supporting benefactors have today signed a 'head of terms' agreement for exclusivity to buy Bury FC – all memorabilia and intellectual property including trademarks – and the Gigg Lane stadium.
"The process to completion is expected to take up to two months, which is standard for this kind of transaction.
"During the due diligence process, we will formalise our previously stated intention for the club and ground to be held by an organisation that is, and will always be, majority fan-owned, democratic and debt free.
"It will also be a platform for capital influx to Bury, and the current bid includes funds from overseas and a pending application from the UK Government."
It added: "We were happy to see that the Bury Council-sponsored Site Options Appraisal Report showed that the Gigg Lane site had merit for football in Bury, and would be suitable for improvements in a phased approach over time.
"We believe we can achieve much of what is needed in the short to medium term with grants, donations and volunteers, again keeping the club debt free and enabling funds to be funneled back into the team.
"This would also allow us to make Gigg Lane a multi-use community asset that we can all be proud of, and hopefully a platform for unification of all football in Bury.
"This agreement also allows us to begin the process of working with the FA on re-insertion of Bury FC into the footballing pyramid for the 2022/23 season."
The club was placed into administration on November 27, 2020.
Bury FC was expelled from League One of the English Football League (EFL) on August 27, 2019, when a takeover bid for the club collapsed.
A phoenix club named Bury AFC, separate to Bury FC, was launched with the aim of entering the league lower down the football pyramid.
In June this year Mr Wiseglass revealed that two offers for the club had been received, but had come to nothing. However, he said he was confident more offers would follow.
Administration papers submitted to Companies House revealed that the club has a total liability of £12,545,559, including £979,062 owed to HMRC, which has, in fact, submitted a claim for £1,403,537 in respect of direct taxes, VAT, and non-VAT liability.
Trade and expense creditors account for £2,964,511, while £7,113,480 is owed to RCR Holdings, an Oldham company which bought a £7.1m debt owed by Bury for £70,000.
Employee claims amount to £1,143,232. The notes show the sum owed to former owner, Steve Dale, is "unknown".