North West to benefit from multimillion-pound investment in transport networks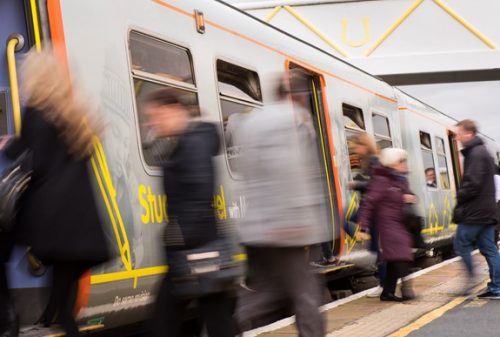 X

Register for free to receive latest news stories direct to your inbox
Register
The Liverpool and Greater Manchester regions have won a substantial share of £6.9bn in new transport funding from the Government.
Chancellor Rishi Sunak will outline the full investment in his Budget this Wednesday (October 27)
Details revealed so far show that Greater Manchester will receive a £1.07bn slice of the funding for next generation Metrolink tram-train vehicles, and new bus corridors at Bury and Ashton-under-Lyne.
The Liverpool City Region has been allocated £710m for new, and renovated stations in Liverpool and Runcorn, as well as an interchange project at St Helens.
Mr Sunak said: "There is no reason why somebody working in the North and Midlands should have to wait several times longer for their bus or train to arrive in the morning compared to a commuter in the capital.
"This transport revolution will help redress that imbalance as we modernise our local transport networks so they are fit for our great cities and those people who live and work in them."
Last Friday (October 22), Greater Manchester's leaders published their Bus Services Improvement Plan to be submitted to national government in a bid to create a London-style transport network with London-level fares.
Greater Manchester Mayor, Andy Burnham, welcomed the Chancellor's funding pledge, saying the cash was "an important first step towards a London style public transport system for Greater Manchester".
But he added: "As welcome as it is, infrastructure investment alone will not make levelling up feel real to the people of Greater Manchester.
"That will only happen when the frequency and coverage of bus services are increased and fares are lowered to London levels."
Steve Rotheram, Liverpool City Region Metro Mayor, is also committed to creating a London-style integrated transport network for the region.
Responding to the funding fillip for the region, he tweeted: "Ticketing is a major part of my vision for London-style transport.
"I want to see tap-in, tap-out ticketing with fare caps so everybody gets the cheapest fares and nobody pays over the odds.
"People shouldn't be penalised for using public transport – it should make things easier."
He added that the £710m funding will be distributed throughout the region's six boroughs.