Company round-up: James Fisher; Intelling; Co-op Bank; Custodian REIT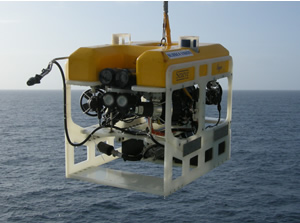 X

Register for free to receive latest news stories direct to your inbox
Register
Cumbrian marine services provider, James Fisher, has warned that its underlying operating profit for the full year, before separately disclosed items, could be in the range of £27m-£32m, compared with previous estimates in the range of £40m.
But the board said it remains confident in the group's strategy to deliver sustainable profitable growth from the significant market opportunities that are available to it and remains committed to executing on its long term strategy.
In a trading update today, the group said that, following a difficult start to the year, improvement in the Fendercare ship-to-ship transfer business remains below the rate previously expected, with some growing evidence of market shifts in some key territories.
JFD has also reached an impasse in negotiations over around £2m due on a long term project and is no longer forecasting a resolution in 2021.
Customers of the group's Marine Contracting, Decommissioning and Nuclear businesses have further delayed projects in recent weeks. The projects were previously expected to commence, and in some cases finish, in 2021. The continuing challenges presented by the global pandemic, particularly in the safe mobilisation of teams to work sites, have influenced customer decision making processes, the group said.
Fisher also revealed that a recent deterioration in the condition of a financially distressed customer has increased bad debt risk by approximately £2m.
Thed tankships division experienced a poor month in September and as a result has a more cautious outlook for the full year.
Revenue in the quarter ended September 30, 2021 was 7.6% higher than the third quarter of 2020 and 8.7% higher than quarter two of 2021. Year-to-date revenue is 3.9% below the prior year.
The group said it continues to trade within its banking covenants. which are formally measured at each half year end, and at September 30, had headroom of around £100m against its revolving credit facilities.
In response to the latest short term trading outlook, management is performing a detailed review of the group's cost base and balance sheet.
Aligned with the board's commitment to 'fix or exit' non-core and underperforming businesses, the group is continuing to advance at pace the divestment of non-core businesses and assets aimed at generating significant proceeds over the next year, to reduce net debt and financial leverage as well as to simplify the business.
Notwithstanding some revenue opportunity moving from quarter four 2021 to 2022, the board currently expects this to be materially offset by the continuation of challenges the group is currently experiencing with customer demand and the safe mobilisation of teams to work sites.
::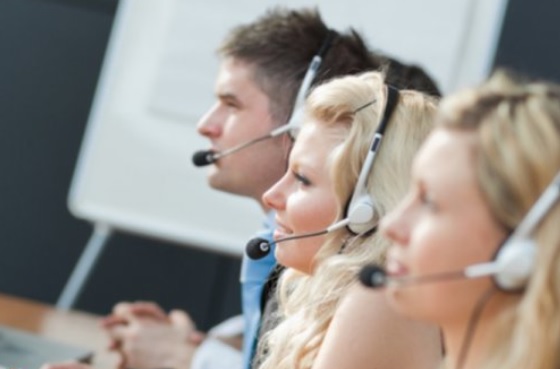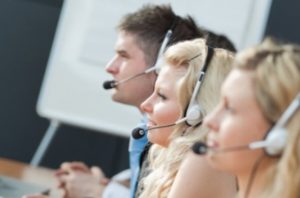 London-based investment firm RDCP Group has acquired one of the UK's largest tech BPOs (business process outsourcing), Manchester-based Intelling, from NVM Private Equity, for an undisclosed sum.
RDCP has acquired a 67.4% stake in Intelling. NVM first backed Intelling in 2017 when the company was delivering BPO and communications services to a range of clients, including a major contract with O2.
As a result of both investment and additional board support, the company has been transformed into a £40m turnover, tech-enabled business employing more than 1,000 staff at multiple sites, both in the UK and overseas. The company now counts blue chip companies such as Vodafone, TalkTalk, Serco and Experian as key clients alongside its established relationship with O2.
The existing management team, led by Phil Morgan, Craig Winnard, Steve Taylor, Glenn Seddington and Kerry Anderson, will retain a large stake in the business and work closely with RDCP founders, Sameer Rizvi and Iryna Dubylovska, on Intelling's future growth strategy. Phil Morgan, who is the CEO and founder of Intelling, will retain a 20.4% stake in the business.
This latest deal is RDCP's seventh acquisition in the past 18 months, following its purchase of Chilango, Ancient House Printing Group and multiple acquisitions for RDCP Infrastructure. RDCP now controls $350m of investments across multiple sectors in the UK.
NVM's exit from Intelling is providing its investors with a 4.0x return on investment and is NVM's fourth exit in less than 12 months following the IPO of Stockport-based musicMagpie, providing a return of 12.1x, IAG, delivering an attractive industry return; and Agilitas, which delivered a return of 8.4x.
Sameer Rizvi, founder & CEO of RDCP Group, said: "I couldn't be more excited about the Intelling acquisition. Six months in the making, this is our largest acquisition to date and a major milestone for RDCP Group. Iryna and I look forward to working closely with Phil, Craig, Steve and Glenn on executing their business plan of making Intelling a £65m turnover and £11m EBITDA business by 2024."
Phil Morgan said: "We are pleased to embark on the first step of our strategic partnership with RDCP, which will support Intelling's ambition to increase our client base and improve the accessibility of our services by providing innovative, affordable and technically advanced BPO services to businesses across the UK and extend our international presence even further.
"What really appealed to me was RDCP's approach to long term investments. Partnering with Sameer and Iryna provides us with the right platform to continue building an even more successful business."
Karl Cockwill, portfolio director at NVM, said: "The Intelling team has delivered exceptional growth over the last few years, and we are delighted to have been part of that journey providing NVM's investors with a 4.0x return on their investment.
"The management team, led by Phil, have done a fantastic job in growing the business into a major employer in the North West, and we wish them well on the next stage of their journey with the new investment from RDCP."
::
The Co-operative Bank has made inquiries regarding the possible acquisition of the TSB Banking Group.
In a note to the stock exchange this morning regarding press speculation, the Manchester-based bank said it notes the reports of it sending a letter to Banco de Sabadell, S.A. expressing an interest in exploring the potential purchase by the bank of TSB Banking Group, Sabadell's UK subsidiary.
It said it confirms that such letter was sent, but that no discussions in relation to a potential transaction are currently taking place between the bank and Sabadell.
Nick Slape, CEO of the bank, said: "Our unique brand, underpinned by co-operative values and ethics and the significant progress we have made in returning our bank to profitability is a testament to the hard work of our colleagues and the loyalty of our customers – which we continue to place at the heart of all our decisions."
::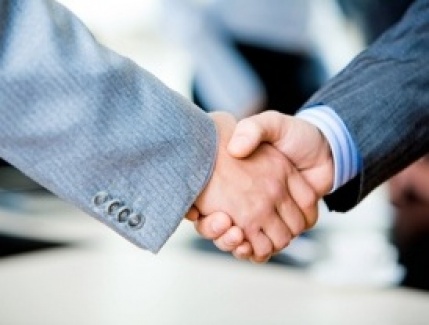 Custodian REIT, the UK property investment company, has announced the disposal of a property in Stockport from its portfolio in a deal worth £9m.
The company said the sale of the 42,289 sq ft car showroom was £1.4m (18%) ahead of the June 30, 2021 valuation, representing a net initial yield of 6.7%.
The property is let to Williams BMW and Mini and was purchased in July 2017 for £8.8m. Following the disposal, net gearing has decreased to 19.5%.
Richard Shepherd-Cross, managing director of Custodian Capital Limited, the company's external fund manager, said: "This asset has provided a healthy level of income over our four years of ownership, during which we completed the asset management initiatives identified on acquisition of re-basing the rent and transferring the lease to a much stronger group covenant."