Executive search group's growth plans bolstered by investment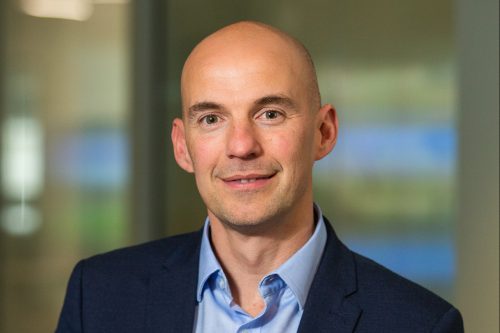 A North West executive search company is primed to accelerate its growth after a strategic investor acquired a stake in the business.
London-based LCap Group has completed its investment in Rowan Executive Search, for an undisclosed sum.
Rowan, which is based in Manchester and Chorley, works with business owners across the region to secure top talent to drive their growth.
The company, which was founded in 2011 and employs 30 staff, specialises in strengthening the boards and leadership teams of privately and family-owned SMEs, as well as those backed by private equity.
Rowan helps clients to shape their goals and board structures and to then secure the right talent to accelerate their transformation and growth, and, ultimately, to crystallise their position.
LCap supports businesses by enabling their leaders and investors to create value through leadership talent, insight and deal origination.
It has previously acquired search firm Drax Executive, which is a private equity leadership specialist, and the technology consulting business Aavistus. It has also developed a digital platform which supports clients by providing smart insights into the capability of the leadership teams in their investee businesses.
Following the Rowan deal, LCap's investee companies now employ 100 people across offices in London, Frankfurt and the North West.
LCap's chief executive, Graham Roadnight, said: "Rowan is a strong brand and a superb business which speaks to a clear segment of the marketplace. It has great synergies with the other companies in the LCap Group, and significantly broadens our scale in the private capital and private equity markets.
"Rowan will continue to be independently led, and the North West will remain the heart of the business."
He added: "Our strategic investment will support Rowan in developing its already strong position in the North West, while also enabling it to expand into other areas of the UK.
"We are thrilled to complete this transaction and we continue to discerningly seek further investments which are aligned to the vision and values of the LCap Group."
Rowan co-founder and managing director, Paul Waite, said: "This investment is a testament to the Rowan team and our track record of successfully supporting SMEs on their own growth journeys.
"We are excited by the positive impact that the additional capability of being part of LCap Group's house of brands will enable us to have with our clients.
"The transaction signals a really exciting time for the next stage of growth for Rowan, focusing on our expertise as the bridge between private capital and growth capital with a partner that complements our expertise in the SME arena.
"It provides a strong strategic platform from which to expand and to support ambitious businesses across the North and beyond. We are looking forward to building on the momentum we have gained during our first decade in business, and continuing to be instrumental in the exit stories of owners crystallising their positions through private equity investment, stock market flotation or trade sale."
Rowan appoints board level and senior executives for high growth SMEs. Recent success stories include assignments for Clubhouse Golf, SpaMedica, Eque2, Utiligroup, Lakelovers, MPM Products and Made Tech, which floated on the stock market last month.
During 2020, Rowan clients were involved in exit deals with a total value of £1bn. Rowan's revenues are on track to grow by 40% this year to a record £3.2m.