COVID-19 testing firm strikes exclusive partnership with diagnostics specialist

Liverpool COVID-19 testing firm DAM Health has struck an exclusive partnership with Omega Diagnostics to use its 100% specificity VISITECT COVID-19 Antigen Lateral Flow Tests across its network of 50 UK clinics.
The deal was brokered by Lansdown Strategic Capital, with plans for international use.
The VISITECT Lateral Flow Test (LFT) has 100% specificity and 96.4% sensitivity compared with laboratory PCR testing and will offer even greater peace of mind administered by DAM Health's trained clinicians. No other test has been brought to the public with this level of efficacy, they said.
Omega is a listed medical diagnostics company with a presence in Edinburgh and Cambridge, working in 75 countries, focused on global health and nutrition. DAM Health provides in-clinic COVID-19 tests including PCR Fit-To-Fly, with more than 100 locations internationally – to date more than 700,000 tests have been conducted. It is a member of the self-regulating LTIO (Laboratory and Testing Industry Organisation) which represents the leading members of the testing and laboratory industry in the UK.
Offering such accurate and affordable tests will help open up the world further to families, businesses and consumers while enabling a vast range of sectors and economies to prosper, it said.
While the initial agreement centres around the VISITECT professional Antigen LFTs, there is the possibility to broaden the partnership to include Omega's VISITECT Antigen self-test LFT, once approved. Further talks are also exploring a distribution agreement to sell Omega's health and nutrition products (Food Detective) throughout DAM Health's network.
There is also provision to extend this relationship beyond Europe, as DAM Health expands its international network of clinics globally, including Mexico, India, Africa and the US.
Prof Frank Joseph, DAM Health's medical director, said: "We are thrilled to announce our partnership with Omega Diagnostics. Their incredible work in the immunoassay in-vitro diagnostics market sets them apart as true leaders and pioneers.
"Their gold-standard VISITECT antigen test is a market leader. In the summer their test was shown to demonstrate best-in-class performance with 100% specificity and 96.4% sensitivity compared with laboratory PCR testing, which is phenomenal.
"By working together we will have the VISITECT test available across all of our DAM Health clinics to provide not only complete peace of mind for customers, but bringing together two home-grown companies to provide this solution is testament to the incredible medical and scientific innovation happening right here in the UK."
Colin King, CEO, Omega Diagnostics, said: "We have been actively seeking commercial partners for our COVID-19 antigen tests with the support of Lansdown Strategic Capital. We are delighted to be to be utilising some of our lateral flow test production capacity and to be working with DAM Health, who are leaders in the space.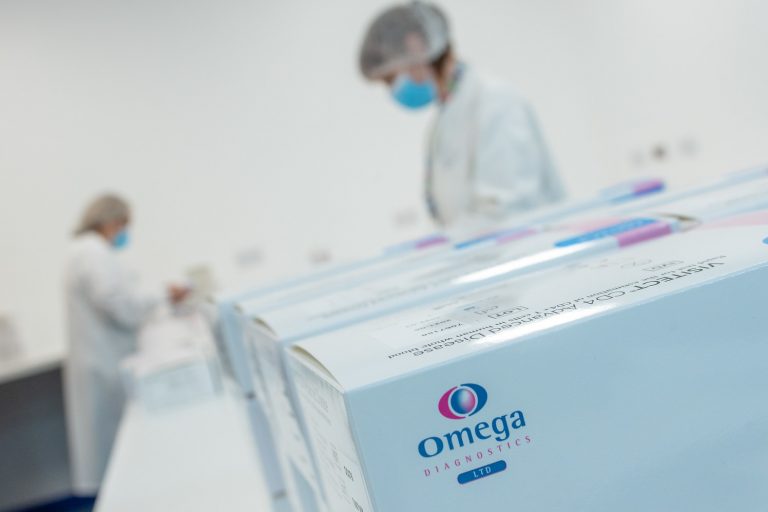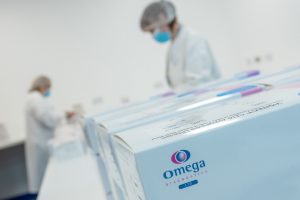 "Reaching a commercial agreement with a leading and fast growing testing provider is a major milestone for the company in bringing our gold-standard test to market and we look forward to working collaboratively with DAM Health and are hopeful that this partnership can be broadened to cover more of Omega's products, not just in the COVID space."
Ryan Mendy, managing director of Lansdown Strategic Capital, said: "Hindsight is great thing, but not when it comes to your health. We wanted to bring this strategic partnership together to continue building a global UK success story of two meaningful public and private companies.
"I fundamentally believe people deserve the highest quality and accuracy when it comes to their health. The vaccine for COVID-19 was discovered in the UK and today we can proudly say the first gold standard, 100% COVID antigen test in terms of specificity was created in the UK, too, meaning, with results in 10 minutes, it's the fastest, most accurate test on the market and exclusively manufactured in Scotland.
"This will hopefully reduce the need for imports, help jobs and have a positive impact on reducing transport emissions."