New city centre base for online mortgage broker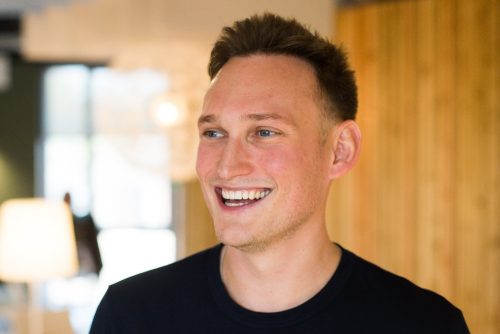 Online mortgage broker, Mojo Mortgages, is relocating its head office to Manchester as the business enters its next phase of growth.
The online mortgage broker which has previously been based in Macclesfield prior to the pandemic, has been operating as a remote-first business over the past 18 months with new members of staff joining the team from across the UK.
The new city centre office will provide a hub for staff to collaborate and provide a space for those who wish to work from an office when desired.
Based out of Manchester's WeWork at Dalton Place, the new base "will play a critical role" in the company's growth plans in the region following the announcement it is to be acquired by RVU, owners of Uswitch, Confused.com and money.co.uk.
The company, founded by Nick Sherratt and Richard Hayes in 2018, is currently recruiting for new members of staff to join its product engineering and mortgage advice teams.
CEO Richard Hayes said the skills talent in the city will be "crucial" for its future growth.
"We are delighted to be opening a permanent office in our new home in the heart of Manchester.
"The city is a real hub of talent – particularly in the fintech and software space – which will be crucial to the continued growth of Mojo over the next few years.
"This move reaffirms our commitment to the North West which has served us so well since the business launched in 2017 and we're excited to welcome our staff – old and new – back to the office to collaborate and catch up in person whenever they would like."
He added: "Our marketplace for mortgages has changed significantly as a result of the pandemic with more people than ever before seeking mortgage advice online and as part of our growth plans, we will be looking to add more over the next few years."