Insurance broker banks £9m investment to fund acquisition drive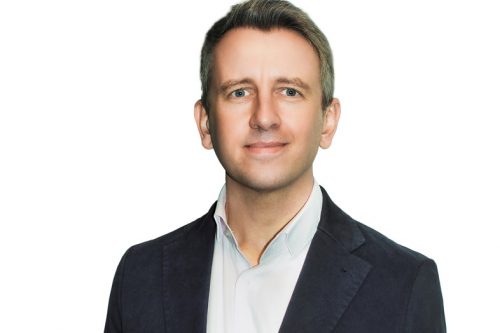 Manchester-based insurer iRevolution Group has secured an investment of up to £9m from the alternative lender BOOST&Co.
The funding, which will accelerate the organisation's ambitious growth strategy, will be used to support the insurer's recent and future acquisitions.
The business was established with a focus on delivering an outstanding service to people who find it more difficult to get insurance.
Specialising in niche motor-insurance markets such as couriers, convicted drivers, van and motor trade insurance, iRevolution Group now employs more than 175 members of staff across the group and recently passed the significant milestone of £50m gross written premium.
The funding will contribute to the organisation's overall growth strategy and is expected to help create several jobs across the group.
BOOST&Co has chosen to work with the insurer because of its impressive and sustainable growth in recent years.
Alongside the acquisition of BG Insurance, iRevolution aims to complete further acquisitions and has a clear strategy in place to achieve its expansion plans.
BOOST&Co is a provider of growth capital for innovative, fast-growing UK SMEs.
The independent asset manager offers flexible term loans, covering a wide range of sectors, with a strong track record in technology, media and telecommunications (TMT).
It has funded more than £500m across in excess of 130 deals to date and provided close to £200m under the Government's CBILS initiative to support SMEs during COVID-19.
Oliver Reece, Manchester-based principal at BOOST&Co, said: "iRevolution is an insurtech business with a great management team.
"It is clear that the business has a bright future in this sector, as the skills and expertise it has demonstrated in building the existing group are combined with a well thought through growth plan that will help to scale its offering."
Uwais Patel, managing director at iRevolution, said: "With this investment from BOOST&Co, we have been able to accelerate the growth of iRevolution Group and broaden our mission to provide the very best insurance services to our customers.
"This funding has supported our acquisition of BG Insurance and we are confident that with BOOST&Co's support, we can continue our growth journey through acquisitions and continue to enhance our proposition."
Omaier Akhtar, of Blacksquare Advisory, said: "We are delighted to be supporting iRevolution Group in its corporate finance activities as it continues to scale.
"As a data-led business with an outstanding management team, iRevolution Group is well positioned to continue to grow organically as well as capitalise on strategic M&A opportunities that complement its broader offering."