Flying start for new healthcare supplies venture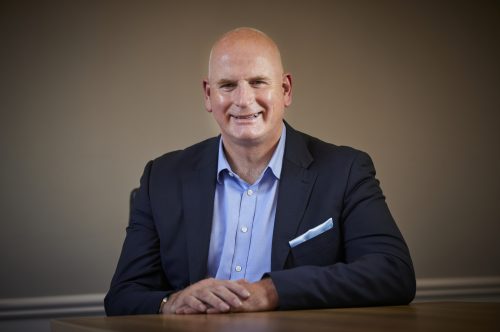 A healthcare supplies business launched by preventative healthcare company PAM Group has had a flying start and is on track to achieve revenues of more than £500,000 in its first year of trading.
PAM Group, one of the largest occupational health and wellbeing providers in the UK, launched Sankey Health in January.
Sankey Health was initially based at PAM's headquarters in Warrington, but due to its rapid growth has relocated to the group's new warehouse and office complex in the Sefton Business Park at Aintree, on Merseyside.
The business began with four staff and has expanded to become a 12-strong team, with further recruitment under way as it looks to more than double the size of its workforce over the next year.
Sankey Health supplies vaccines and a full range of prescription-only and over-the-counter medicines, as well as medical, healthcare, infection control and first aid products and equipment, lateral flow COVID tests, PPE, and first aid and health and safety training.
The business supports health and safety, occupational health, HR, procurement and facilities management teams by helping them ensure their companies and organisations are fully compliant in terms of their health and safety provision and the protection of staff whose roles involve a range of occupational hazards.
Its growing nationwide customer base includes private companies, occupational health providers and public sector bodies such as police forces, councils, universities and colleges.
Sankey has been boosted by being granted a licence by the Medicines and Healthcare products Regulatory Agency to distribute medicines and vaccines, including ones for 'flu, meningitis, TB, polio, diphtheria and tetanus, typhoid and hepatitis A and B.
The company has shipped tens of thousands of 'flu jabs to clients, with more than 50,000 more lined up for distribution.
PAM Group chief executive, James Murphy, said the vaccines have a pivotal role to play in Sankey's expansion strategy: "We are thrilled to have secured the MHRA licence, which followed a rigorous testing and inspection process, and it's a real game changer for the business.
"We have worked tirelessly since our inception to forge excellent supplier relationships, and we are now dealing with some of the UK's largest manufacturers of medical equipment and supplies to provide a one stop shop for our clients' medical and training needs."
He added: "Our dynamic and talented team of dedicated account managers have vast experience in the first aid and medical sector and are committed to providing an exceptional customer service, and we are now looking to recruit further in line with the growth we are experiencing."
PAM Group offers a range of integrated programmes to public and private sector clients, supporting more than 600,000 employees at in excess of 1,000 businesses and organisations.
Employing 650 people nationwide, the group's services include absence management, physiotherapy, employee assistance programmes, psychological support, corporate health assessments and neurodiversity assessments, drug and alcohol screening.
It also has a retail arm which supplies fitness, exercise and rehabilitation equipment to sports clubs and sports and physiotherapy professionals.
PAM Group is looking to double turnover to £80m over the next three years through continued organic growth and acquisitions.
Earlier this year, PAM received backing from private equity firm LDC to support its growth and the launch of new products and services.