Recruiter drives ahead with £3.15m management buyout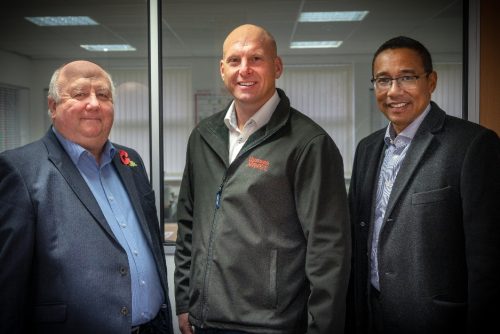 A driver recruitment business has secured a £1.75m investment to facilitate a £3.15m management buyout.
The MBO will see ownership of Drivers Direct transfer to the current management team led by Daniel Jellicoe, managing director, with plans to continue the organic growth of the business and expand to new locations in the UK.
Headquartered in Runcorn, Cheshire, Drivers Direct specialises in the training and placement of drivers across all vehicle classes, including HGV, LGV, Van and Minibus drivers, on both a temporary and permanent basis.
The firm also provides management and support staff, operating from 21 locations throughout the UK, with a dedicated logistics centre in Tamworth.
The funding was secured from Frontier Development Capital (FDC), a provider of regional debt funding.
Daniel Jellicoe, Managing Director, Drivers Direct Recruitment said: "This latest investment from FDC marks a new chapter in Drivers Direct's journey.
"Our organisation has performed well across both recruitment and logistics over what has been a turbulent 18 months.
"As a result of all at Drivers Direct's hard work we are now well placed to grow the business. I, along with the rest of the management team look forward to working alongside FDC as we continue to expand our branch network and logistics offering throughout UK."
Ondrej Okeke, Investment Director, Frontier Development Capital, added: "The availability of skilled drivers across all vehicle classes is becoming increasingly critical to the logistics sector and impacts upon supply chains in every industry; so we're delighted to be able to support Drivers Direct Recruitment with this investment.
"The management team are capable and experienced, and we look forward to seeing how they implement their plans to expand geographically across the UK."