People: Redwood Bank; Mills & Reeve; Asteer Planning; Boyds; Flexible Business Interiors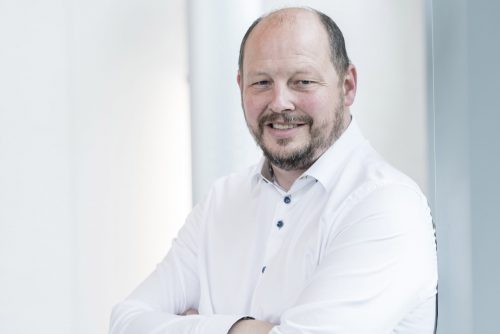 X

Register for free to receive latest news stories direct to your inbox
Register
With more than 20 years' experience of the financial services sector, the latest business development manager to join Warrington-based Redwood Bank is determined to help drive forward the bank's ambitious growth plans in the coming years.
Simon Steer has joined the multiple award-winning challenger bank as business development manager for Yorkshire and is set to play an integral role as Redwood continues to make its mark in the sector.
Simon began his banking career as a relationship manager for the Royal Bank of Scotland, where he was responsible for a portfolio of more than 200 customers. Simon provided support to his customers for all their banking requirements, including deposits, lending and any service needs. Four years later, Simon joined the bank's broker development team working closely with both national and local brokers.
Before his move to Redwood, Simon worked as broker business development manager for NatWest where he was in charge of supporting its broker network.
He said: "I am thrilled to be joining such an experienced and exciting team. Redwood Bank has a genuine passion for achieving great customer outcomes and I'm determined to play my part to support the bank's continued growth aspirations."
Leon Marklew, director of business development at Redwood Bank, said: "Simon is a great new recruit for our business, with his experience and knowledge in the finance industry, he is a valuable addition to the team. I am delighted he's joining Redwood and look forward to working with him."
::
The new Manchester head of office at national law firm Mills & Reeve is going for growth as the firm looks to capitalise on its innovation, culture and sector strengths to boost its growing prominence in the North West market.
Corporate partner Chris Ross has taken over the role of head of the Manchester office from Niall Innes who, after six years as head is moving to lead the firm's national insurance team.
Chris, who is a well known figure in the North West deals market, has been at Mills & Reeve for eight years. He joined George Davies in 2006 and became part of the Mills & Reeve team following the merger between the two firms in 2013.
Earlier this year, Mills & Reeve relocated to its new offices at No.1 Circle Square, a move which Chris says is a perfect fit for the office's growth strategy and will boost its strength in a number of its key sectors, including technology, education and healthcare.
He said: "We have achieved excellent growth in the local market in areas such as technology, life sciences, sport, education and real estate development after winning a number of new clients and expanding our teams. As a result, we are acting on several high profile projects including advising UK Research and Innovation on the creation of a £210m Hartree National Centre for Digital Innovation in Cheshire.
"We have also profited from our mid-market strengths, for example the corporate team, which has recently recruited several lawyers, has been busy completing some high profile deals in the region, nationally and internationally. Most recently we completed the sale of online retailer Outdoor Toys and the telecommunications business, GBC."
Despite the challenging economic backdrop during the pandemic, the Manchester office has continued to grow. Fee income in the 20/21 financial year rose five per cent, while income for the first quarter of the current financial year is up almost 10% on the previous year. Head count has increased 16%. The office now has 121 employees, including 17 partners and 70 lawyers.
Chris said: "Niall has done an excellent job over the last six years. Fee income has risen more than 50%, our client profile has grown significantly, and we have recruited several high profile partners. The Manchester office is now in an excellent position to take advantage of our strong national brand and grow our share of the North West market."
::
Independent planning consultancy, Asteer Planning, has welcomed Alice Routledge as equity partner.
The Manchester-based company was established by managing partner Jon Suckley in April of this year.
Alice, who has worked in the North West market since 2013, joined Asteer in August. Her promotion to the equity partnership recognises her long term commitment to Asteer and its ambitions for future growth.
Asteer has quickly established itself as part of Manchester's property scene providing an independent and agile planning advisory service across all sectors including residential, employment and mixed use. The business is advising a wide range of clients including Richborough Estates, Tritax Symmetry, Seddon, P H Properties, Grasscroft, Urbo, Lovell, HBD.
Jon Suckley said: "I always knew there was a gap in the market for a fresh, independent boutique planning consultancy, but we have been blown away by the speed with which we have grown and the confidence that has been shown by our clients.
"Alice is a commercial advisor and an integral part of our team. Her promotion to partner is not only a fantastic recognition of her talents, but also acknowledges the growth ambitions of the business."
Alice's experience on a range of projects across the North of England will further enhance the company's position in the market. Alice said: "I am delighted to have joined Asteer, and am very much looking forward to the opportunities that will arise and being able to help shape its future growth and success."
::
Crewe-based pharmaceutical and biotech product development consultancy Boyds has announced the appointment of business development expert Dr Neil Fish to support the company as it embarks on the next stage of its global expansion.
With more than 35 years' experience in the life sciences industry and an outstanding track record of completing deals, Neil joins the Boyds team as vice president of business development and will be responsible for supporting the company's continued growth by developing its global client base.
Neil's prior experience includes co-founding biotechnology start-up Alizyme, where he was responsible for in-licensing products to form the company's R&D portfolio. He subsequently moved into R&D and business development roles at the company, looking after its IP portfolio and out-licensing a number of Alizyme's products to companies globally.
He later led the divestment process of Alizyme's major asset – an obesity drug called Cetilistat – which was obtained by private, European speciality pharmaceutical company, Norgine. Neil went on to work at Norgine for almost 12 years, initially supporting the integration of Cetilistat and then working on many of the company's major product acquisitions, in-licensing deals, and divestments.
Neil is the latest addition to the Boyds team following a major recruitment drive this year, in response to a 25% surge in turnover and sustained demand for Boyds' services across the UK, Europe and the US. Following the opening of the company's US office earlier this year, Neil's work will be largely concentrated on developing new, global business, with a key focus on US growth.
Neil said: "Working with companies who are developing new, innovative medicines at the cutting edge of science is something I am very passionate about, so I jumped at the chance to work with the talented team at Boyds. As vice president of business development, I'm looking forward to supporting new biotechs, pharma companies, and academic groups that are working on cutting edge ATMPs by showing them exactly how Boyds can get their products successfully developed and approved for market."
President and founder of Boyds, Prof Alan Boyd, said: "Since Boyds was established in 2005, we have worked with companies across the globe to help them translate their ideas into medicines for the benefit of patients. Our global reputation for our work in advanced therapies has led to a significant increase in the number of companies approaching Boyds for this expertise.
"We are delighted to welcome Neil to Boyds. His wealth of experience and deep knowledge of the life sciences industry means he will be an immediate asset to the team as we continue to build on existing growth in the UK, Europe and the US and aim to support more clients with their cutting-edge ideas."
::
Didsbury based fit-out specialist Flexible Business Interiors (FBI) has expanded its project management team with the appointment of Ben Roberts.
The company, which was established in 1991 and has delivered refurbishment projects for the likes of CBRE Global Investors, Pets at Home and Clear Orthodontics, has invested in the role having secured a number of new projects in recent months including a £3m transformation of The Element building at Birchwood Park for Bridge Properties.
Roberts has joined FBI half way through his HNC in Construction following an early career in retail management with Spanish fashion brand, Zara. Roberts will fulfil his role on a part-time basis while he completes his qualification.
David Leah, director at Flexible Business Interiors, said: "As a business we pride ourselves on delivering high quality fit-out projects across the UK and as a result our people have to be the best of the best. Ben is just starting out in his construction career, but his approach to work and commitment to learning impressed us so much that we are confident that he will be a valuable addition to our team."
Roberts said: "The HNC has solidified my interest in pursuing a long career in construction, and I am delighted to find myself in the position I am today, as a new member of the FBI team.
"The short glimpse I have had into fit-out, and the way the FBI team deliver their projects, has been fantastic. They have encouraged a hands on approach to learning by enabling me to spend time on site and building my confidence through close contact with colleagues at all levels of the business."
Flexible Business Interiors currently employs 18 people.