Ryanair announces more new routes from Liverpool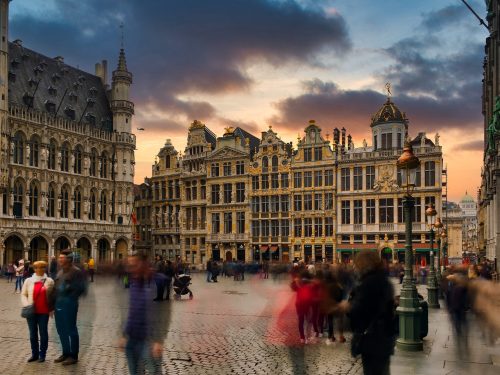 Budget airline Ryanair has announced a twice weekly service to Brussels from Liverpool John Lennon Airport.
Commencing at the end of March 2022, the route to Brussels Charleroi will take the number of European capital cities linked with flights from Liverpool to 17 – with six including Brussels announced in the past 12 months.
This latest addition will be the Airport's first route to the Belgian capital in 10 years and comes hot on the heels of inaugural flights by Ryanair earlier this month to other major cities, including Stockholm, Paris, Milan and Tallin.
Flights to Brussels will operate on Thursdays and Sundays.
Ryanair have also announced the return of flights to the popular Croatian holiday destination Zadar for summer 2022 with twice weekly flights also starting at the end of March next year.
These new flights take the total number of Ryanair routes on sale from Liverpool to 37 as the airline continues to demonstrate their commitment to the airport and to passengers from across the North West and North Wales who can take advantage of  flying from Liverpool.
Paul Winfield, Liverpool John Lennon Airport's Director of Aviation Development said: "This year alone Ryanair have announced nine new routes from Liverpool as we continue our recovery from the impact of the pandemic.
"These latest additions to their Liverpool route network highlight Ryanair's confidence in a continued, growing demand for air travel once again and gives passengers from across the North West and North Wales even more opportunities to head off on flights to a host of major European cities from here."
Ryanair's Director of Commercial, Jason McGuinness added: "Ryanair, Europe's No.1 airline, is committed to re-building Europe's aviation and tourism industries as we grow our passenger numbers to 225m p.a. by 2026.
"We are excited to continue working with Liverpool Airport to connect the people of Liverpool to their favourite holiday destinations next summer including Brussels and Zadar."