Hale complex fully let following new deal and renewal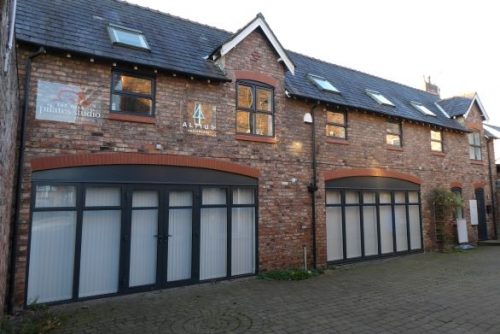 The Old Barn complex on Park Road, Hale continues in popularity as it welcomes a new occupier and another one secures its future on this local parade of small independent businesses within a short walk of the village centre.
A clothing, alterations and repairs business 'Beyond Stitches' has taken the retail outlet at 30A Park Road.
The shop provides 600 sq ft of ground and first floor accommodation and has been taken on a five-year lease.
And Altius Health Care, a physiotherapy and rehabilitation centre based in The Old Barn, has renewed its lease on the 1,511 sq ft ground and first floor accommodation for a further five years.
Doug Jones, founder and owner of Altius Healthcare, said: "We moved into the Old Barn three years ago and it has proved to be an excellent base from which to deliver an elite standard of care to our patients and expand the business across the North West.
"We are delighted to have extended our occupation for another five years."
Daniel Lee, managing director, Regional Property Solutions, who acted on behalf of the private landlord, said: "The Old Barn complex is part of a wider site, which also includes a children's boutique and a hair and beauty salon.
"Any available retail units on this parade are quickly snapped up and this was no exception, attracting a great deal of interest and it is fully let."