University hails response to pandemic in testing financial year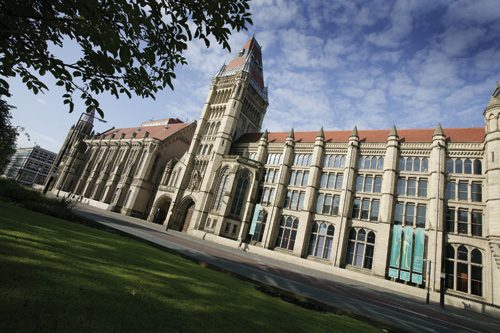 The University of Manchester achieved stable annual revenues during the year to July 31, 2021, its latest figures reveal, in the face of another period of disruption and uncertainty caused by the pandemic.
But the results revealed an increase in staff costs and a fall in pre-tax surplus and cash and cash equivalents.
Programmes and student numbers have been impacted due to lockdowns and border closures.
However, the university revealed it achieved a total income of £1.1bn in the year to July 31, compared with £1.064bn the previous year.
This included funding body grants of £138m, up from £133.5m in 2020, and research grants and contracts of £236.96m, which was a fall from £264.7m the previous year.
The university managed to increase its international student income by £55.4m, a 20.7% improvement, during the year.
Investment income totalled £4.485m, a fall from £5.081m a year ago.
Total staff costs rose during the year, from £484.022m to £583.426m, while the university's total surplus before tax was £84.63m, down from £118.929m.
And cash, and cash equivalents, stood at £77.32m, down from £120m.
President and vice-chancellor, Dame Nancy Rothwell, said: "The year in review was truly exceptional, testing us all in many ways.
"The COVID-19 pandemic continued to challenge so much of what we do and added further uncertainty to our university, and more broadly across the higher education sector."
But she added: "That being said, our staff achieved a huge amount in the most difficult of times, which were punctuated by earlier and longer periods of lockdown and consistently high infection rates in the Greater Manchester region.
"We should be very proud of the major contribution we made in the fight against COVID-19, both through our research efforts and the frontline work and volunteering of our staff and students.
"Against such an unprecedented set of circumstances, we have managed to achieve a remarkable amount."
Chair of the board of governors and pro-chancellor, Edward M Astle, paid tribute to the university's response to managing the pandemic, saying "a remarkable amount has been achieved against this most demanding of backdrops".
He said: "The mammoth efforts to move learning online almost overnight; being named the world's number one university in the Times Higher Education University Impact Rankings; our direct contribution to the battle against COVID-19 through our research and the efforts of staff and students on the frontline; and the regional economic impact of our research and innovation, are just a few examples of those considerable achievements."